You are here:

Truxedo Titanium
Truxedo Titanium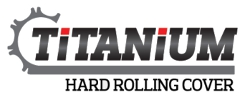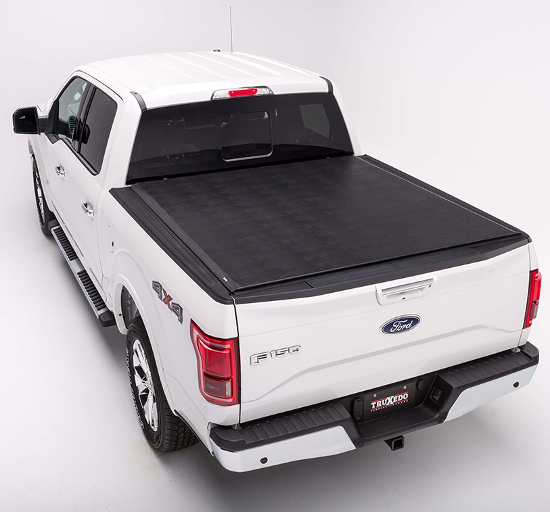 A more recent addition to TruXedo's lineup. This hard roll-up truck bed cover offers the full bed access that TruXedo is known for, with the added security of a hard-paneled cover. It's a superb combination of TruXedo's signature low-profile design with additional strength, security and durability. The Titanium is made in the USA and is backed with a 3 Year warranty.


Fast and Simple Installation. Installation is fast, with no drilling or special tools required.



Durable and Solid. Strong, lightweight aluminum slats provide a 400 pound load rating. and UV-resistant, leather-grain vinyl offers protection from the elements.


Style. Sophisticated style and a sleek, low-profile design make the Titanium a perfect complement to any truck.


Ultimate Security. Simply close your cover and lock your tailgate to secure your cargo.


Easy Operation. Open cover from either side, and simply roll the cover back towards the cab to open. No lifting required.


Integrated Slat Caps. Slat caps offer a cool-to-the-touch operating point when cover is hot, and provide a finished professional look.


Quick And Easy Installation. Installs in minutes with pre assembled, quick attach header guide.


Improves Gas Mileage Up To 10 Percent


3 Year Warranty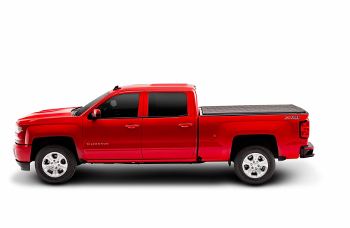 Signature Low-Profile Design
Sitting only 3/4" above the truck bed, Titanium doesn't distract but enhances your truck's overall appearance.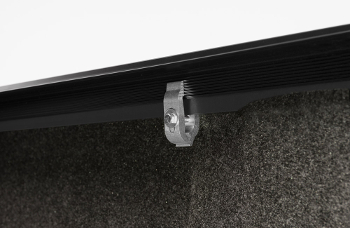 Simple Installation
Installation is easy with no drilling or special tools required. The cover mounts to the inside of the truck bed without blocking stake pocket holes.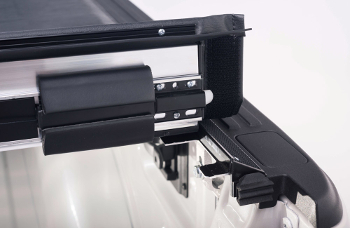 Easy to Use
Slam latches allow you to open the cover from either side of the truck. Simply roll the cover closed to securely store and secure your cargo.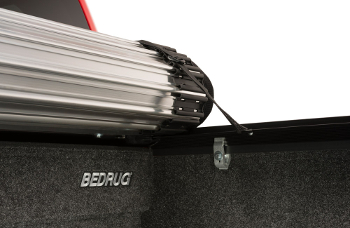 Quick Release System
The entire cover can be removed in seconds, without tools, providing true 100% full bed access.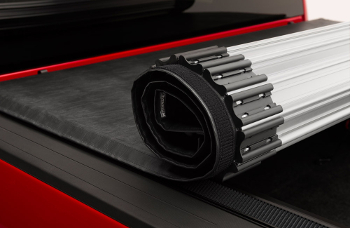 Strong and Durable
Heavy-duty aluminum slats for additional strength and durability.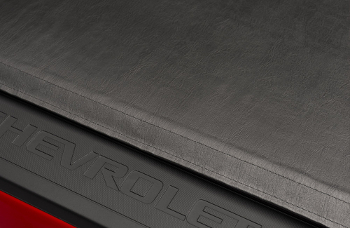 Superior-Grade Fabric
Superior-grade, UV-resistant, leather-grain fabric is pressure bonded to.


Image
Description
Rating
Price

Quantity




For trucks without RamBox
Fits:
2009-2010 Dodge Ram 1500 - 5.7 ft. Bed
2011-2018 Ram 1500 - 5.7 ft. Bed
(Excludes RamBox)

Item ID: 945901

$849.00




For Trucks without RamBox toolbox
Fits:
2009-2010 Dodge Ram 1500 - 6.5 ft. Bed)
2011-2018 Ram 1500 - 6.5 ft. Bed
2010 Dodge Ram 2500/3500 - 6.5 ft. Bed
2011-2018 Ram 2500/3500 - 6.5 ft. Bed


Item ID: 946901

$849.00




Fits:
2016-2018 Toyota Tacoma - 5 ft. Bed


Item ID: 956001

$849.00




Fits:
2016-2018 Toyota Tacoma - 6 ft. Bed


Item ID: 957001

$849.00




Fits:
1999-2016 Ford F-250/F-350/F-450 - 6.5 ft. Bed


Item ID: 969101

$849.00




Fits:
2007-2013 Chevrolet Silverado 1500 - 5.8 ft. Bed
2007-2013 GMC Sierra 1500 - 5.8 ft. Bed
(Excludes 2007 Classic)

Item ID: 970601

$849.00




Fits:
2007-2013 Chevrolet Silverado 1500 - 6.5 ft. Bed
2007-2014 Chevrolet Silverado 2500/3500 - 6.5 ft. Bed
2007-2013 GMC Sierra 1500 - 6.5 ft. Bed
2007-2014 GMC Sierra 2500/3500 - 6.5 ft. Bed
(Excludes 2007 Classic)


Item ID: 971101

$849.00




Fits:
2014-2018 Chevrolet Silverado 1500 - 5.8 ft. Bed
2014-2018 GMC Sierra 1500 - 5.8 ft. Bed


Item ID: 971801

$849.00




Fits:
2014-2018 Chevrolet Silverado 1500 - 6.5 ft. Bed
2015-2018 Chevrolet Silverado 2500/3500 - 6.5 ft. Bed
2014-2018 GMC Sierra 1500 - 6.5 ft. Bed
2015-2018 GMC Sierra 2500/3500 - 6.5 ft. Bed


Item ID: 972001

$849.00




Fits:
2017-2018 Ford F-250/F-350 - 6.5 ft. Bed


Item ID: 979101

$849.00