You are here:

Access Cover - Limited Edition - 22419
Access Cover - Limited Edition - 22419
With Or Without Multi-Pro Tailgate

Fits:
2020-2021 Chevrolet Silverado 2500 HD - Short Bed (82.2" Box)
2020-2021 Chevrolet Silverado 3500 HD - Short Bed (82.2" Box)
2020-2021 GMC Sierra 2500 HD - Short Bed (82.2" Box)
2020-2021 GMC Sierra 2500 HD - Short Bed (82.2" Box)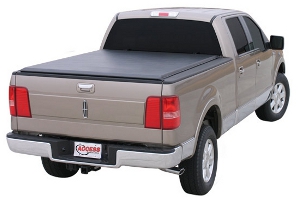 The Access® Limited Roll-Up Cover is a premium roll-up cover for truck owners that insist on the very best in style, quality and luxury. It combines all of the components of the original Access® Cover and adds a few luxury features you can't find on any other roll-up cover. It includes the AutoLatch II™ automatic dual locking system, Tight Bite™ Clamps with tie-down rings and a FREE TrailSeal® Tailgate Gasket. These quality components will provide superior performance for years to come. If you want the best truck bed cover on the market, the Access® Limited Cover is for you.
Tight Bite™ Clamps with D-Rings, making it easy to keep your cargo in check and prevent it from shifting or tipping over in the truck bed. (Most short boxes receive 6 clamps)
AutoLatch II™ dual locking system for additional protection
UV protected fabric material is stretch-resistant and flexible to -40°F
Premium Cover™ 5 Year Limited Warranty
FREE TrailSeal® Tailgate Gasket included with purchase ($30 value!)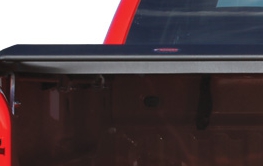 Fabric Seal
Integrated fabric seal lasts as long as your cover. Not affected by hot or cold, this seal will not distort, crack or dry out & tear like rubber seals. The self-forming seal doesn't interfere with tailgate operation.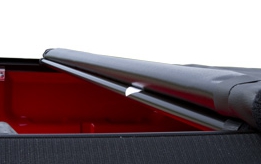 Premium Frame, Bars and Bows
The Access® Limited Edition covers are manufactured with 6000 Series aluminum black bars, bows and rails.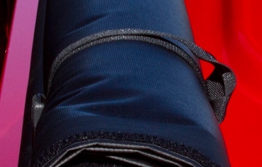 Premium Storage Straps
The Premium straps feature a cab guard design that prevents the cover from rubbing on the cab. Super Tough nylon straps secure the rolled up cover.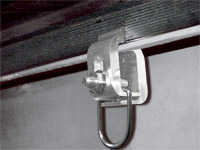 Tight Bite™ Clamps with Tie Down Rings
Attaches cover to bed without the need to drill into the bed. Specifically cut "teeth" maintain a superior grip and exceptional strength. Tie down rings are perfect for securing loads.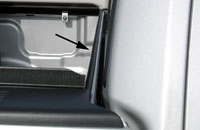 Element Seal
Forms a tight barrier between your truck and cover. Combined with the front and rear reinforced vinyl seal - the cover is sealed on all four sides.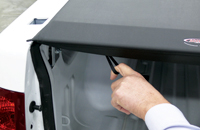 Latching System
Access Cover's patented AutoLatch II™ has an automatic, dual locking system that releases both locks in one smooth action. The most reliable latching system on the road.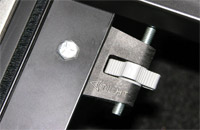 Tension Control
The XT-Dial™ features an easy grip tension adjuster for perfect tension control. No tools, no hassle.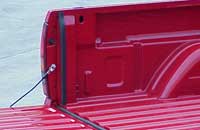 Trailseal® Tailgate Gasket Included
Seals the entire perimeter of your tailgate preventing dust, dirt, rain, or snow from entering the tailgate.
Code: 03E
There have been no reviews


Only registered customers are allowed to add review. Please sign in and add your own review!
# Videos Start if ($product_info['video1url'] != "") # Videos End