You are here:

Access Cover - Tonnosport
Access Cover - Tonnosport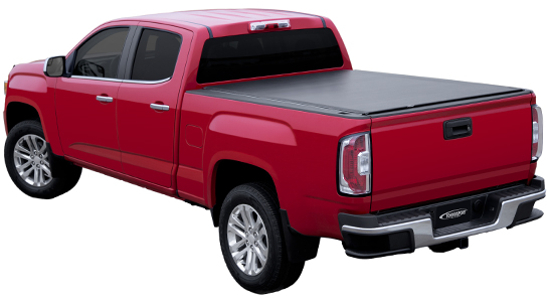 The Access® TonnoSport® Roll-Up Cover gives you a sleek, low-profile look at a great low price. When closed, this near flush mount tonneau cover sits a mere 1/2" above the truck box - virtually disappearing before your eyes from the side or rear profiles. The cover is lockable and rolls up out of the way for easy access to the truck bed. There is no need for removal when hauling larger items in the truck bed. The Access® TonnoSport® Roll-Up Cover fits your lifestyle, your truck and your budget!


Attachment friendly - compatible with bed rails, bed caps, tailgate protectors, as well as drop-in under-the-rail and spray-on bed liners


Quick clamp-on installation


Lockable - protects your cargo


Pays for itself in the first year of ownership by boosting your gas mileage as much as 10%!


No need to remove - complete bed usage when cover is open


Tailgate stays fully operational - even when cover is closed


UV protected fabric material is stretch-resistant and flexible to -40°F


2 Year Limited Warranty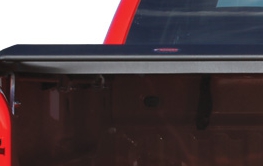 Fabric Seal

Integrated fabric seal lasts as long as your cover. Not affected by hot or cold, this seal will not distort, crack or dry out & tear like rubber seals. The self-forming seal doesn't interfere with tailgate operation.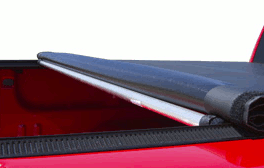 Frame & Bows
Cover includes mill (silver)finish bows and rails. The roll up cover is fastened to the front and back bars to prevent off centering, keeping your cover aligned for a better looking, longer lasting tonneau.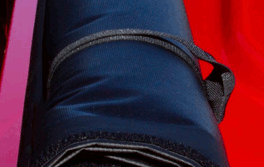 Quick Clip™ Storage Straps
The Quick Clip™ storage straps secure your cover behind the cab with powerful nylon straps and an ultra strong buckle.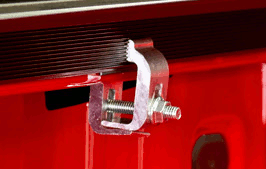 Tight Bite™ Clamps
Attaches Cover to bed without the need to drill into truck box. Specifically cut "teeth" maintain a superior grip and exceptional strength.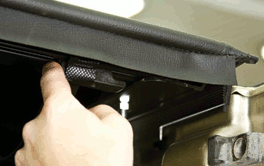 Slide Lock
Two patented slide locks offer additional protection for the truck bed cover. Push to lock, pull to unlock. Works with a locking tailgate to give you ultimate protection.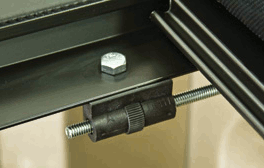 Tension Control
The EZ-Dial™ sets cover tension with the turn of a dial, no tools required.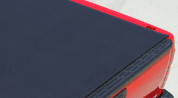 Flat Rear Bar
When closed, the flat rear bar on the Access® Tonnosport® low profile tonneau cover lies flat for an ultra sleek look.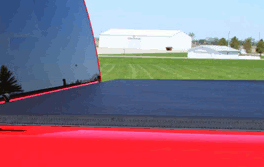 Low Profile Rails
The extreme angle of the rail allows the Access® Tonnosport® cover to sit a mere 1/2" above the box, making the lowest angled cover of its kind in the industry.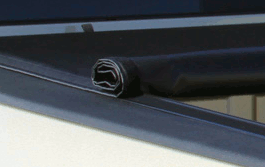 Seals on All 4 Sides
Hook & loop fastening system provides a high strength seal that runs the full length of your truck box. Easy one person operation.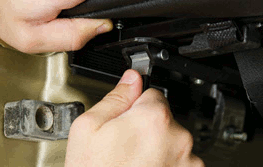 Latching System
The Trigger Latch allows for one finger release to open and automatically locks when the cover is closed.
per page