You are here:

Access Cover - Tool Box Edition
Access Cover - Tool Box Edition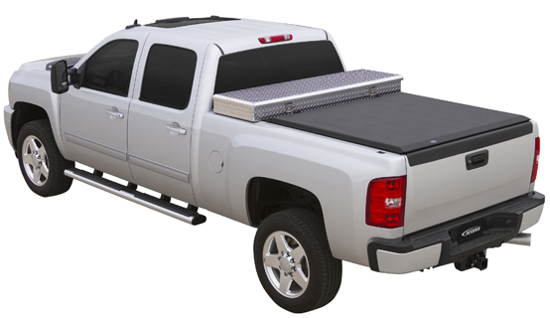 Access® Toolbox Edition is our original Access® Cover built to fit behind most 20-21" over-the-rail toolboxes. Our increased capacity design means you have additional protected storage in the truck bed without losing entry to your existing toolbox. The truck bed cover operates independently from the toolbox and will not interfere with its operation when loading or unloading items. If you need to get into your toolbox from the truck bed, the cover quickly and easily rolls up and out of the way. Access® Toolbox Edition Roll-Up Cover is perfect for tackling any job. *Toolbox sold separatel


AutoLatch™ automatically locks when the cover is closed - simply pull to open


Tight Bite™ clamps secure the cover to the truck


XT-Dial™ tension adjusters feature a large, oversized grip for adjusting cover tension


Element Seal™ forms a tight weather seal along the front of the truck



Premium storage straps secure rolled up cover and prevent it from rubbing against the cab


Tailgate stays fully operational - even when cover is closed


UV protected fabric material is stretch-resistant and flexible to -40°F


Premium Cover™ 5 Year Limited Warranty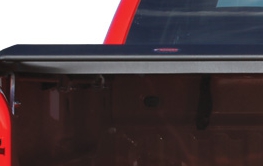 Fabric Seal

Integrated fabric seal lasts as long as your cover. Not affected by hot or cold, this seal will not distort, crack or dry out & tear like rubber seals. The self-forming seal doesn't interfere with tailgate operation.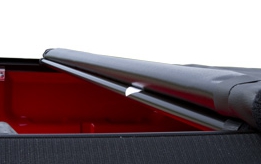 Premium Frame, Bars and Bows
The Access Cover Toolbox Edition® cover is manufactured with 6000 Series aluminum black bars, bows and rails.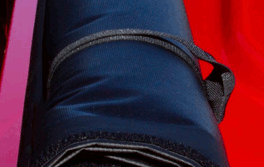 Premium Storage Straps
The Premium straps feature a cab guard design that prevents the cover from rubbing on the cab. Super Tough nylon straps secure the rolled up cover.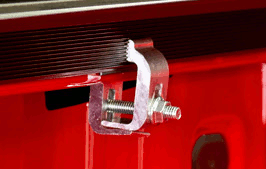 Tight Bite™ Clamps
Attaches Cover to bed without the need to drill into truck box. Specifically cut "teeth" maintain a superior grip and exceptional strength.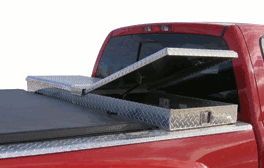 Fully Operational Toolbox
Cover does not interfere with operation of tolbox. The tool box can easily be opened with thoe tonneau cover closed or rolled up. (Toolbox not included)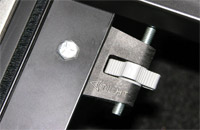 Tension Control
The XT-Dial™ features an easy grip tension adjuster for perfect tension control. No tools, no hassle.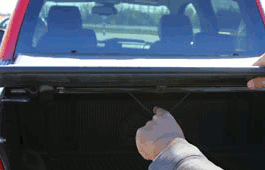 Latching System
Access Cover's patented AutoLatch II™ has an automatic, dual locking system that releases both locks in one smooth action. The most reliable latching system on the road.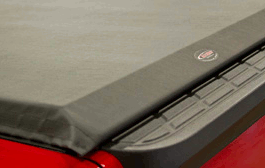 Slantback Design
Look for the Slantback Rear Design, *make sure it's the original. The Slantback Rear Design is a registered U.S. Trademark of Agri-Cover, Inc.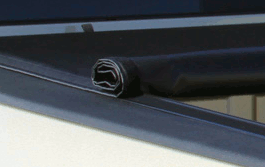 Seals on All 4 Sides
Hook & loop fastening system provides a high strength seal that runs the full length of your truck box. Easy one person operation.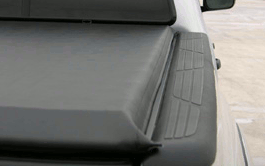 Increased Capacity Rails
The optimal angle of the side rails were designed to provice a lifetime sealing system. The cover rises 1 1/2" above the truck box allowing for increased capacity.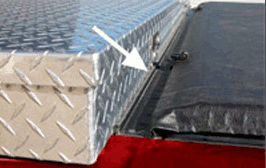 Front Header Bar
Forms a tight barrier between your toolbox and cover. Combined with the front and rear reinforced vinyl seal - the cover is sealed on all four sides.
per page