You are here:

Access Cover - Lorado
Access Cover - Lorado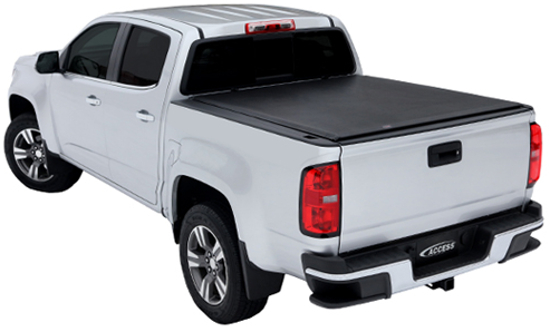 The Access® Lorado® Roll-Up Cover features a sleek, low-profile design. Just like our higher capacity covers, this custom fit, lower-profile cover will accommodate bed rails, under rail bed liners, tie downs, bed caps and tailgate protectors. The roll-up cover pays for itself in the first year of ownership by boosting your gas mileage by as much as 10%! If you're looking for a high quality, durable low-profile pickup bed cover, the Access® Lorado® Roll-Up Cover is a great choice.


Low-profile angled rails provide a streamlined appearance


Tight Bite™ clamps secure cover to the truck bed (most short beds receive 6 clamps)


AutoLatch™ automatically locks when the cover is closed - simply pull to open


XT-Dial™ tension adjusters feature a large, oversized grip


Premium storage straps secure rolled up cover and prevent it from rubbing against the cab


UV protected fabric material is stretch-resistant and flexible to -40°F


Premium Cover™ 5 Year Limited Warranty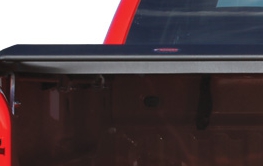 Fabric Seal

Integrated fabric seal lasts as long as your cover. Not affected by hot or cold, this seal will not distort, crack or dry out & tear like rubber seals. The self-forming seal doesn't interfere with tailgate operation.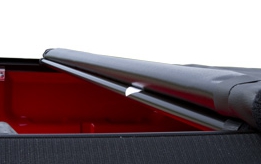 Premium Frame, Bars and Bows

The Access® Limited Edition covers are manufactured with 6000 Series aluminum black bars, bows and rails.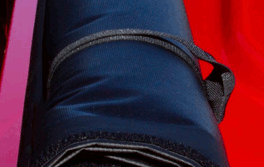 Premium Storage Straps

The Premium straps feature a cab guard design that prevents the cover from rubbing on the cab. Super Tough nylon straps secure the rolled up cover.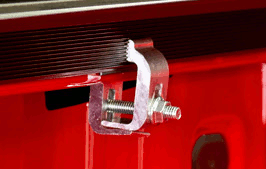 Tight Bite™ Clamps
Attaches cover to bed without the need to drill into the bed. Specifically cut "teeth" maintain a superior grip and exceptional strength.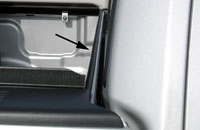 Element Seal

Forms a tight barrier between your truck and cover. Combined with the front and rear reinforced vinyl seal - the cover is sealed on all four sides.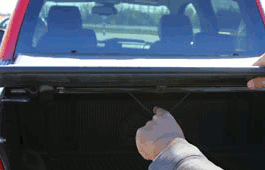 Latching System

Access Cover's patented AutoLatch II™ has an automatic, dual locking system that releases both locks in one smooth action. The most reliable latching system on the road.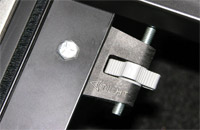 Tension Control

The XT-Dial™ features an easy grip tension adjuster for perfect tension control. No tools, no hassle.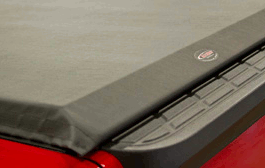 Slantback Design
Look for the Slantback Rear Design, *make sure it's the original. The Slantback Rear Design is a registered U.S. Trademark of Agri-Cover, Inc.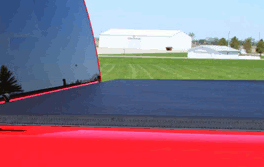 Low Profile Rails
The Access® Lorado® rises 1", providing a streamlined look. There is no need for moving parts, the built in lip keeps the hook and loop fastening system from prematurely adhering.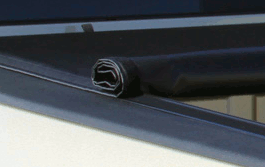 Seals on All 4 Sides
Hook & loop fastening system provides a high strength seal that runs the full length of your truck box. Easy one person operation.
per page