You are here:

Auto Ventshade Bugflector II - Chrome - 680264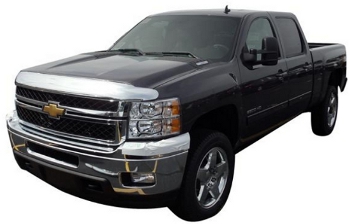 Complement and enhance your vehicle's chrome trim with AVS chrome hood shields. Made from thick chrome plated ABS for resistance against corrosion, our chrome hood shields feature a full height, wrap around design for maximum protection, easy "no drill" installation and mount off hood for simple cleaning.
Wrap Around Design For Maximum Protection
Complementing Existing Chrome Trim
Thick OEM Quality
ABS Is Corrosion Resistant
Mounts Away From Hood For Easy Cleaning
No Drill Installation (most applications)
Limited Lifetime Warranty
Code: 010E
There have been no reviews


Only registered customers are allowed to add review. Please sign in and add your own review!
# Videos Start if ($product_info['video1url'] != "") # Videos End