You are here:

Bushwacker Fender Flares - Pocket Style - 40102-02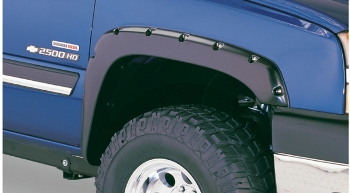 Bushwacker's rugged, iconic Pocket Style® Fender Flares allow for more tire coverage and more clearance for trucks and SUVs while protecting the vehicle from dirt and debris. They have the edge trim and stainless steel hardware pre-installed for quick and easy installation and a perfect fit-no drilling required.
Made in the USA from sturdy Dura-Flex® 2000 material, these flares are warp-resistant and tailor made for each application. Despite their bolted-on appearance, these flares install easily without drilling for a secure fit. And since they're ready to install out of the box, there's no waiting n paint, and no hassle with installation.
ICONIC BOLT-ON LOOK, EASY INSTALLATION
The rugged look of bolted-on flares without drilling through the body. Adds significant tire coverage to keep dirt and debris off the vehicle

HEAVY-DUTY HARDWARE
Whether on-road or off, our hardware holds the flares securely in place

100% UV-PROTECTED OE MATTE BLACK FINISH
Easily paintable to match your vehicle

LIMITED LIFETIME WARRANTY
No-hassle, customer care from our team of experts
PAINTED FLARES AVAILABLE FOR SELECT MODELS AND COLORS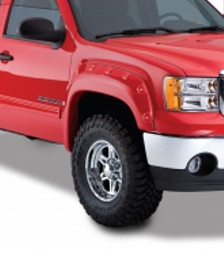 Adds 1.50 to 2 inches of tire coverage
Easy installation (no drill - most applications)
Strong Dura-Flex® 2000 material
Limited lifetime warranty, materials & 3 yr finish
Made in the USA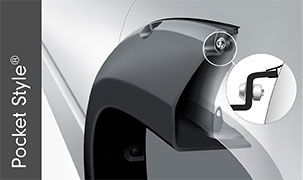 Code: 570S
There have been no reviews


Only registered customers are allowed to add review. Please sign in and add your own review!
# Videos Start if ($product_info['video1url'] != "") # Videos End