You are here:

Bushwacker Fender Flares - Street Flares - 20925-02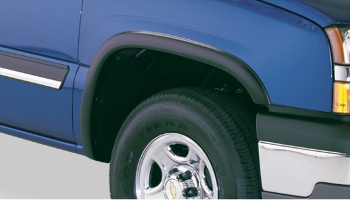 Give your truck or SUV a sportier stance, with Bushwacker Street Flares™. They're exactly the right fender trim to complement stock or low-profile wheels and tires, and look great with lowered suspensions. We design Street Flares™ for each individual vehicle, so you get a factory-like fit and finish. And you get that sleek, streamlined look in minutes, thanks to Bushwacker's no-drill installation and custom mounting hardware made especially for your truck or SUV.
Street Flares™ are designed and made in the USA from Dura-Flex® 2000. Dura-Flex® 2000 is our exclusive material, specially designed for extra durability and flexibility. It won't chalk or warp the way inferior materials will, because it's 100% UV protected and built thick and strong. Street Flares™ have a matte black finish that looks great right out of the box - or paint them to create a factory-matched, accented, or one-of-a-kind look. With Street Flares™ you get customized protection with an urban edge.
HEAVY-DUTY HARDWARE
Whether on-road or off, our hardware holds the flares securely in place

100% UV-PROTECTED OE MATTE BLACK FINISH
Easily paintable to match your vehicle

LIMITED LIFETIME WARRANTY
No-hassle, customer care from our team of experts
Adds up to 0.5 inches of tire coverage
Easy installation (no drill - most applications)
OEM matte black smooth finish is easy to paint
100% UV protected Dura-Flex® 2000 - no chalking
Limited lifetime warranty
Made in the USA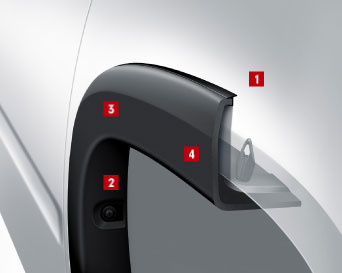 Load engineered to grip the side of the vehicle
OEM quality hardware that's built to last
Matte black finish looks great painted or not
Dura-Flex 2000 material lasts a lifetime
Code: 570S
Average customer rating
:
Only registered customers are allowed to add review. Please sign in and add your own review!
1 Most useful customer reviews (see all reviews):
per page
Only registered customers are allowed to add review. Please sign in and add your own review!
# Videos Start if ($product_info['video1url'] != "") # Videos End