BAKFlip F1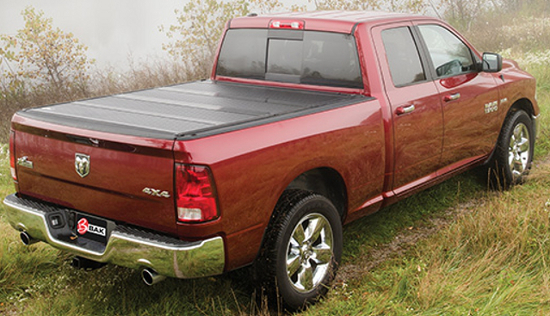 The rich, high-gloss FRP (Fiberglass Reinforced Polymer) top surface of the
BAKFlip F1 provides superior dent, ding and scratch resistance. Heavy-duty aluminum
panels line the underside, giving the cover its strength and durability. Together,
these make the F1 our top of the line BAKFlip, offering a stylish and secure
cover for the long haul.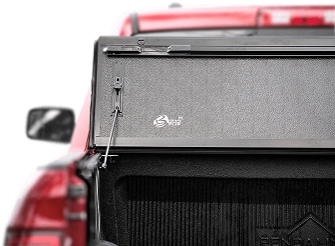 Why Upgrade?
The F1's rugged design is made to perform in severe working and weather conditions. Rain, hail or snow - the F1 has you covered. Quickly and easily fold and lock the cover in the flipped up position for hauling large loads. The F1's advanced infrastructure and upgraded components provide unrivaled strength and security, and are backed by an extended 3-year warranty.


FRP (Fiberglass Reinforced Polymer)




Advanced Impact Resistant Construction


Premium Density Foam Core


Heavy-Duty Hardware and Components


Upgraded Latch Housing for Long-Term Durability


EPDM Outer Rail Seals for Maximum Water Resistance


100% Bed Access


3rd Brake Light Visibility (short and standard beds only)


Clamp on, No-Drill Installation


UV Resistant for Long-Term Durability


Sleek, Low-Profile Design


Weight Rated up to 400 lbs. of Evenly Distributed Weight


Made in the USA


3 Year Warranty


Compatible with BakBox 2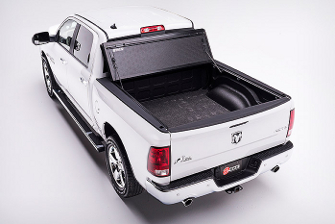 100% Bed Access
The BAKFlip F1 works perfectly with any lifestyle. Fold the cover up to the cab for full bed access, and rubber bumpers protect the cab from impact. Because the cover folds beyond 90 degrees, the BAKFlip F1 allows full visibility of the 3rd brake light and minimizes wind flow for safe driving at highway speeds. Tie down locations allow the cover to be secured when folded at any position.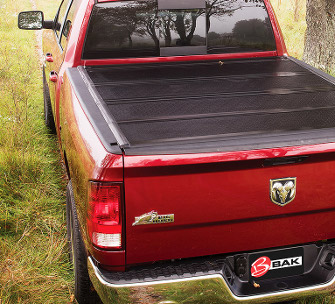 Secure
The BAKFlip F1 secures the bed and locks with the locking tailgate.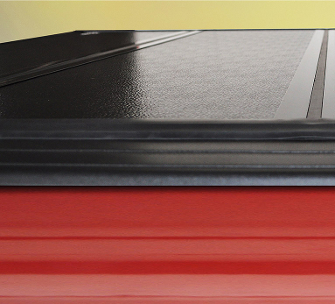 Weather Resistant
OEM Grade seals and hinges protect the inside of the bed from the elements. The flush design combined with the water drainage system produces exceptional bed protection.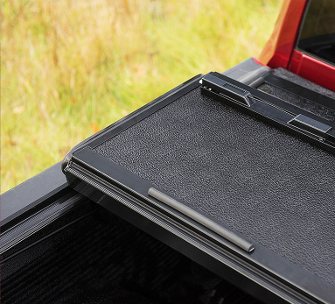 Upgraded Components
The BAKFlip F1 is built to last with its upgraded latch housing, heavy-duty hardware and components.


Image
Description
Price

Quantity




OVERSIZE ITEM


Fits:
2004-2013 Chevrolet Silverado 1500 - 5.8 ft. Bed
2004-2013 GMC Sierra 1500 - 5.8 ft. Bed

Item ID: 772100

$1049.88




OVERSIZE ITEM


Fits:

1988-2013 Chevrolet Silverado (C/K) 1500 - 6.5 ft. Bed

1988-2014 Chevrolet Silverado (C/K) 2500/3500 - 6.5 ft. Bed

1988-2013 GMC Sierra (C/K) 1500 - 6.5 ft. Bed

1988-2014 GMC Sierra (C/K) 2500/3500 - 6.5 ft. Bed

Item ID: 772101

$1049.88




OVERSIZE ITEM


Fits:

2004-2012 Chevrolet Colorado - 6 ft. Bed

2004-2012 GMC Canyon - 6 ft. Bed

Item ID: 772105

$1049.88




OVERSIZE ITEM


Fits:

2004-2012 Chevrolet Colorado - 5 ft. Bed

2004-2012 GMC Canyon - 5 ft. Bed

Item ID: 772106

$1049.88




OVERSIZE ITEM


Fits:

2014-2018 Chevrolet Silverado 1500 - 5.8 ft. Bed

2014-2018 GMC Sierra 1500 - 5.8 ft. Bed

Item ID: 772120

$1049.88




OVERSIZE ITEM


Fits:

2014-2018 Chevrolet Silverado 1500 - 6.5 ft. Bed

2015-2018 Chevrolet Silverado 2500/3500 - 6.5 ft. Bed

2014-2018 GMC Sierra 1500 - 6.5 ft. Bed

2015-2018 GMC Sierra 2500/3500 - 6.5 ft. Bed

Item ID: 772121

$1049.88




OVERSIZE ITEM


Fits:

2015-2020 Chevrolet Colorado - 6 ft. Bed

2015-2020 GMC Canyon - 6 ft. Bed

Item ID: 772125

$1049.88




OVERSIZE ITEM


Fits:

2015-2020 Chevrolet Colorado - 5 ft. Bed

2015-2020 GMC Canyon - 5 ft. Bed

Item ID: 772126

$1049.88




OVERSIZE ITEM


Fits:

2020-2021 Chevrolet Silverado 2500 HD - Short Bed (82.2" Box)

2020-2021 Chevrolet Silverado 3500 HD - Short Bed (82.2" Box)

2020-2021 GMC Sierra 2500 HD - Short Bed (82.2" Box)

2020-2021 GMC Sierra 2500 HD - Short Bed (82...

Item ID: 772133

$1049.88




OVERSIZE ITEM


Fits:

2002-2010 Dodge Ram 1500 - 6.5 ft. Bed

2011-2018 Ram 1500 - 6.5 ft. Bed

2019 Ram 1500 - 6.5 ft. Bed (Old Body Style)

2003-2010 Dodge Ram 2500/3500 - 6.5 ft. Bed

2011-2018 Ram 2500/3500 - 6.5 ft. Bed

2019 Ram 250...

Item ID: 772203

$1049.88




Item ID: 772205

$1049.88




Item ID: 772206

$1049.88




OVERSIZE ITEM


Fits:

2009-2010 Dodge Ram 1500 - 5.7 ft. Bed

2011-2018 Ram 1500 - 5.7 ft. Bed

2019 Ram 1500 - 5.7 ft. Bed (Old Body Style)

(Excludes RamBox)

Item ID: 772207

$1049.88




Item ID: 772223

$1049.88




Item ID: 772227

$1049.88




OVERSIZE ITEM


Fits:

1999-2007 Ford F-250/F-350/F-450 - 6.5 ft. Bed

Item ID: 772303

$1049.88




OVERSIZE ITEM


Fits:

1993-2011 Ford Ranger - 6 ft. Bed

(Excludes Flareside)

Item ID: 772305

$1049.88




OVERSIZE ITEM


Fits:

2004-2014 Ford F-150 - 6.5 ft. Bed

2006-2009 Lincoln Mark LT - 6.5 ft. Bed

(Excludes 2004 Heritage Edition)

(Excludes Flareside)

Item ID: 772307

$1049.88




OVERSIZE ITEM


Fits:

2004-2014 Ford F-150 - 5.5 ft. Bed

2006-2009 Lincoln Mark LT - 5.5 ft. Bed

(Excludes 2004 Heritage Edition)

Item ID: 772309

$1049.88




OVERSIZE ITEM


Fits:

2008-2016 Ford F-250/F-350/F-450 - 6.5 ft. Bed

Item ID: 772310

$1049.88




Item ID: 772327

$1049.88




Item ID: 772329

$1049.88




Item ID: 772330

$1049.88




Item ID: 772406

$1049.88




Item ID: 772407

$1049.88
per page