You are here:

BAKFlip MX4
BAKFlip MX4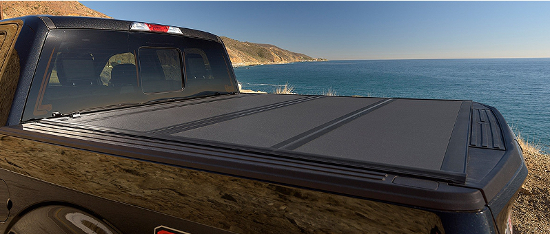 The BAKFlip MX4, featuring heavy-duty aluminum matte finish panels that offer superior UV and scratch resistance, and an enhanced premium density foam core. The MX4 is the upgrade to the G2 aluminum series, equipped with upgraded latch housing components, and an all-new integrated tailgate seal that allows the tailgate to close with the cover up or down.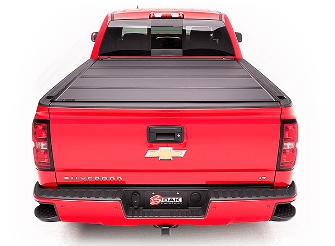 Why Upgrade?
This heavy-duty, all-season truck bed cover is designed to perform in the most extreme conditions. The MX4's resilient infrastructure is designed for everyday use, with upgraded components that provide enhanced resistance to the elements without compromising its sleek, low-profile look and feel. The MX4's solid and robust design is flush mount, and backed by an extended 3-year warranty.




Durable Aluminum Matte Finish Panels


Sleek, Low-Profile Design


Universal Tailgate Operation with Dual Action Seal


Premium Density Foam Core


Advanced Scratch and Scuff Resistance


Automatic Latching Panels


Weather Resistant


Premium UV Resistance


EPDM Outer Rail Seals for Maximum Water Resistance


100% Bed Access


Rated up to 400 lbs. of Evenly Distributed Weight


Clamp on, No-Drill Installation


Weight Rated Up to 300 lbs. of Evenly Distributed Weight


Made in the USA


3 Year Warranty


Compatible with BakBox 2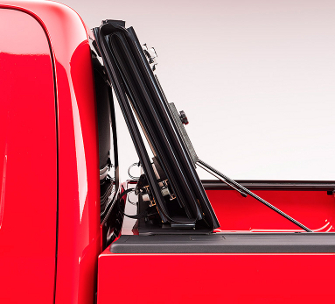 100% Bed Access
Prop Rods Secure your cover in the flipped up position to provide 100% unobstructed bed access.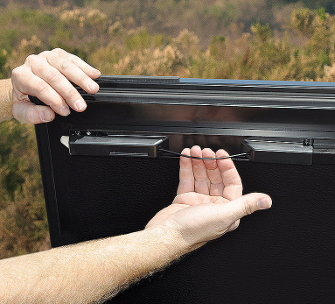 Upgraded Components
The BAKFlip MX4 includes injection-molded latch housing components for enhanced strength and long-term
durability.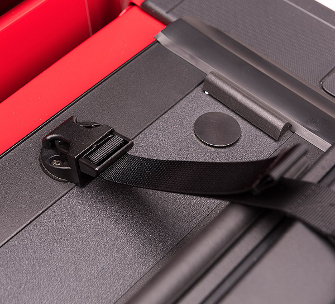 Integrated Buckle System
The all-new integrated buckle system secures the cover in the folded position, eliminating the need for straps or bungee cords.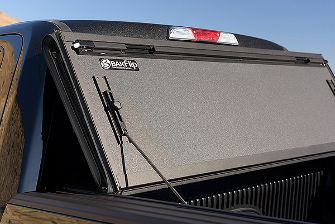 Matte Finish Aluminum Panels
The BAKFlip MX4 is constructed of heavy-duty aluminum panels that have been enhanced with premium density foam core, premium UV protection and an advanced scuff & scratch resistant matte finish.


Image
Description
Price

Quantity




OVERSIZE ITEM


Fits:
2004-2013 Chevrolet Silverado 1500 - 5.8 ft. Bed
2004-2013 GMC Sierra 1500 - 5.8 ft. Bed

Item ID: 448100

$988.88




OVERSIZE ITEM


Fits:

1988-2013 Chevrolet Silverado (C/K) 1500 - 6.5 ft. Bed

1988-2014 Chevrolet Silverado (C/K) 2500/3500 - 6.5 ft. Bed

1988-2013 GMC Sierra (C/K) 1500 - 6.5 ft. Bed

1988-2014 GMC Sierra (C/K) 2500/3500 - 6.5 ft. Bed

Item ID: 448101

$988.88




OVERSIZE ITEM


Fits:

2014-2018 Chevrolet Silverado 1500 - 5.8 ft. Bed

2014-2018 GMC Sierra 1500 - 5.8 ft. Bed

Item ID: 448120

$988.88




OVERSIZE ITEM


Fits:

2014-2018 Chevrolet Silverado 1500 - 6.5 ft. Bed

2015-2018 Chevrolet Silverado 2500/3500 - 6.5 ft. Bed

2014-2018 GMC Sierra 1500 - 6.5 ft. Bed

2015-2018 GMC Sierra 2500/3500 - 6.5 ft. Bed

Item ID: 448121

$988.88




OVERSIZE ITEM


Fits:

2015-2020 Chevrolet Colorado - 6 ft. Bed

2015-2020 GMC Canyon - 6 ft. Bed

Item ID: 448125

$988.88




OVERSIZE ITEM


Fits:

2015-2020 Chevrolet Colorado - 5 ft. Bed

2015-2020 GMC Canyon - 5 ft. Bed

Item ID: 448126

$988.88




OVERSIZE ITEM


Fits:

2019-2020 Chevrolet Silverado 1500 - 5.8 ft. Bed

2019-2020 GMC Sierra 1500 - 5.8 ft. Bed

Item ID: 448130

$988.88




OVERSIZE ITEM


Fits:

2019-2020 Chevrolet Silverado 1500 - 6.5 ft. Bed

2019-2020 GMC Sierra 1500 - 6.5 ft. Bed

Item ID: 448131

$988.88




OVERSIZE ITEM


Fits:

2020-2021 Chevrolet Silverado 2500 HD - Short Bed (82.2" Box)

2020-2021 Chevrolet Silverado 3500 HD - Short Bed (82.2" Box)

2020-2021 GMC Sierra 2500 HD - Short Bed (82.2" Box)

2020-2021 GMC Sierra 2500 HD - Short Bed (82...

Item ID: 448133

$988.88




OVERSIZE ITEM


Fits:

2002-2010 Dodge Ram 1500 - 6.5 ft. Bed

2011-2018 Ram 1500 - 6.5 ft. Bed

2019 Ram 1500 - 6.5 ft. Bed (Old Body Style)

2003-2010 Dodge Ram 2500/3500 - 6.5 ft. Bed

2011-2018 Ram 2500/3500 - 6.5 ft. Bed

2019 Ram 250...

Item ID: 448203

$988.88




OVERSIZE ITEM


Fits:

2009-2010 Dodge Ram 1500 - 5.7 ft. Bed

2011-2018 Ram 1500 - 5.7 ft. Bed

2019 Ram 1500 - 5.7 ft. Bed (Old Body Style)

(Excludes RamBox)

Item ID: 448207

$988.88




Item ID: 448223

$988.88




Item ID: 448227

$988.88




OVERSIZE ITEM


Fits:

2004-2014 Ford F-150 - 6.5 ft. Bed

2006-2009 Lincoln Mark LT - 6.5 ft. Bed

(Excludes 2004 Heritage Edition)

(Excludes Flareside)

Item ID: 448307

$988.88




OVERSIZE ITEM


Fits:

2004-2014 Ford F-150 - 5.5 ft. Bed

2006-2009 Lincoln Mark LT - 5.5 ft. Bed

(Excludes 2004 Heritage Edition)

Item ID: 448309

$988.88




OVERSIZE ITEM


Fits:

2008-2016 Ford F-250/F-350/F-450 - 6.5 ft. Bed

Item ID: 448310

$988.88




Item ID: 448327

$988.88




Item ID: 448329

$988.88




Item ID: 448330

$988.88




Item ID: 448406

$988.88




Item ID: 448407

$988.88




Item ID: 448409

$988.88




Item ID: 448410

$988.88




Item ID: 448504

$988.88




Item ID: 448505

$988.88
per page