You are here:

Luverne Grip Step 7" Running Board
Luverne Grip Step 7" Running Board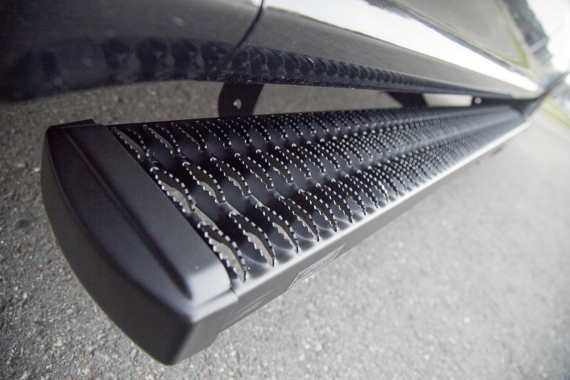 Built for hardworking vehicles

The rugged, expanded metal tread and angular design of LUVERNE Grip Step™ running boards truly makes them a side accessory fit for your work truck, SUV or van.

Rust-free aluminum construction

Grip Steps™ are made from 5052-H32 aluminum alloy and shielded in a tough powder coat finish.

Maximum safety and comfort

No matter which season of the year you find yourself working in, the superior traction of Grip Steps™ expanded metal tread locks onto the bottom of your boots and provides safe entry and exit from your vehicle. Because they boast an impressive 7" width, the steps are as comfortable as they are skid-resistant.

Custom fit for each application

To make installation as simple as possible, Grip Step™ 7" running boards are each designed for a custom-fit installation, using vehicle-specific mounting brackets. The brackets are covered in a durable black powder coat finish and bolt on using stainless steel fasteners for long-lasting, reliable strength.

Tough, textured black finish

To finish things off, we apply a durable textured black powder coat and contoured black plastic end caps to our Grip Steps™. The powder coat over aluminum maximizes corrosion resistance, and the end caps help protect the boards against damage and maintain a professional look.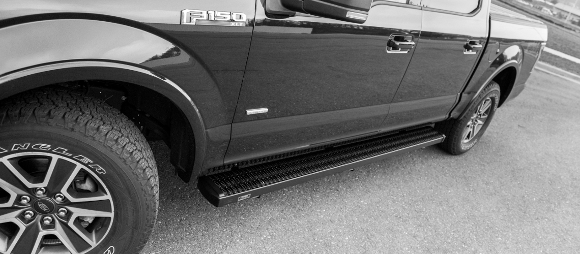 Black Finish


7" Stepping surface provides extra traction


Cab Length or Wheel to Wheel Available


Mounting brackets included


Sold in pairs


Free Shipping


Made in the U.S.A.


3 Year Warranty