You are here:

Luverne O-Mega II - Black
Luverne O-Mega II - Black


II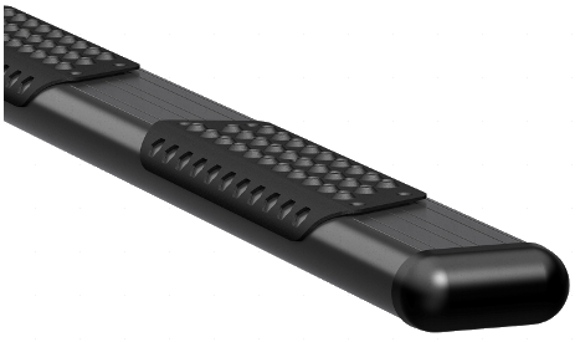 LUVERNE O-Mega II™ 6" oval steps offer the ultimate in durability and aggressive style for work trucks and off-roaders alike. They are built from lightweight, T6 aluminum construction, covered in a durable powder coat and finished with paintable TPO end caps.

O-Mega II™ steps also have non-skid aluminum step pads for safe, long-lasting traction that won't wear down or crack.

Aluminum build with a tough finish

Like many LUVERNE steps and running boards, O-Mega II™ 6" oval steps are made to work hard and do it with style. They are constructed from strong, lightweight, rust-free aluminum. To truly make them a step up from the rest, we shield them in a highly durable powder coat finish. This ensures maximum corrosion resistance and solid protection against scuffs and scratches.

Non-skid aluminum step pads

O-Mega II™ 6" oval steps are also made to provide safe, comfortable entry and exit from your vehicle. They feature tough aluminum step pads with protruded circular treads that will never wear or crack. The step pads offer a non-skid surface, and they are finished with a textured black powder coat for lasting corrosion resistance.

Customizable step pads

O-Mega II™ steps are unique with customizable step pads and end caps. The step pads are packaged unattached from the tubes and mount with self-tapping screws. This allows you to precisely match the layout of your vehicle to suit any preferences. You can mount them to the provided factory specifications or adjust them to a custom placement.

Custom-fit installation

While O-Mega II™ steps are available in universal lengths, each set is designed for vehicle-specific application and fitment. This is done using a specific set of mounting brackets. The brackets offer a custom fit and are finished with a highly durable black powder coat finish for long-lasting corrosion resistance.

Black powder coat finish

These Luverne O-Mega II Steps feature a black powder coated finish for ultimate corrosion resistance. To add a finishing touch, each end of the bar is covered with a TPO plastic end cap that protects the tube and can easily be painted for any custom look.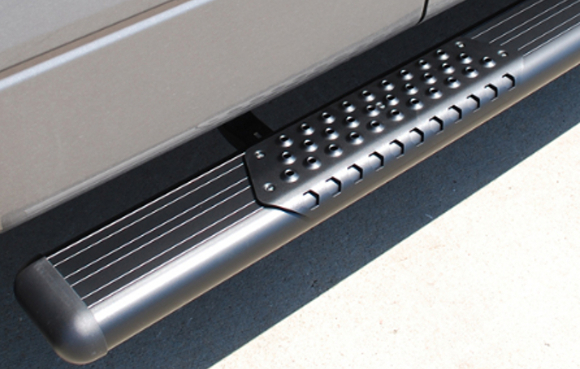 Black Finish


Aluminum Construction


Aluminum Step Pads provide a non-skid step


Mounting brackets included


Sold in Pairs


Free Shipping


Made in the U.S.A.