You are here:

Luverne Regal 7 - Stainless Steel
Luverne Regal 7 - Stainless Steel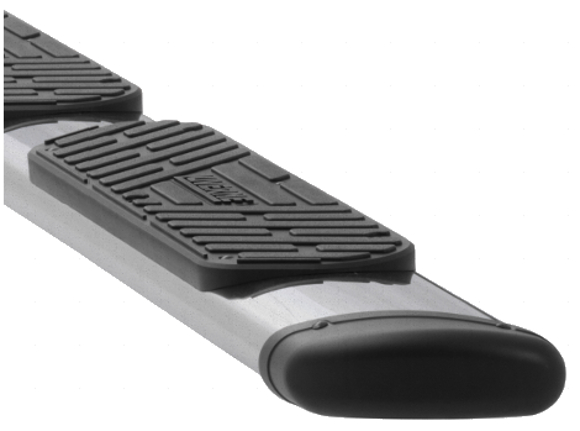 Deluxe 7" width for ultimate comfort

Built on the idea that a deluxe ride needs a deluxe entrance, these 7" ovals have a width comparable to some of the largest running boards available. This, combined with the classic styling of popular nerf bars, allows Regal 7 Oval Steps™ to easily live up to their name.

Stainless constuction with stylish end caps

Regal 7 Ovals are constructed from stainless steel to completely resist rust and corrosion. These steps feature a high-polish stainless finish for maximum rust prevention. Regal 7 ovals also feature bolted, contoured end caps for a professional finish.

Deluxe, full-width step pads

Each Regal 7 step is set with full-width step pads that offer a non-skid surface for ultimate comfort and safety. They are also capped on each end with contoured end caps, giving them a professional look and added protection against small rocks and road debris.

Both the step pads and end caps are factory-installed and securely bolted in place.

Easy, custom-fit installation

Each set of Regal 7 Oval Steps™ is designed for a custom fit. This means vehicle-specific mounting brackets and vehicle-specific board lengths for each application.

They install using a 3" wide channel on the bottom side of the step and attach to high-strength steel brackets. The brackets are coated in a durable black powder coat finish and mount with stainless steel hardware for long-lasting rust and corrosion resistance.

Rust-free stainless steel build

To make sure these deluxe steps maintain their classy appearance, we construct them from stainless steel. This gives them the durability to outlast rust through every season of the year, and the strength to be offer reliable footing with every climb.

Featuring a high-polish stainless steel finish for a bright, eye-catching shine.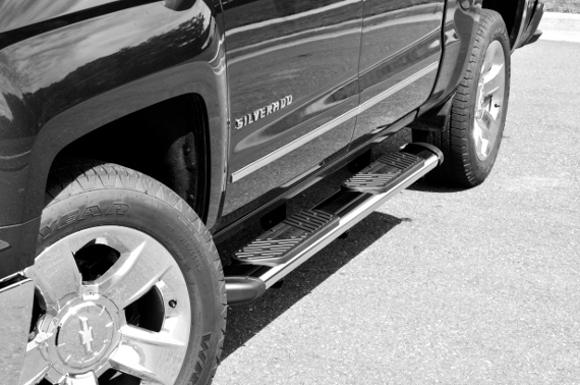 • 7 inch wide stepping area

• Polished stainless steel finish

• Stainless steel construction

• Cab Length and Wheel to Wheel available

• Mounting brackets included

• Sold in pairs

• Free Shipping

• Made in the U.S.A.
per page