You are here:

Undercover Elite
Undercover Elite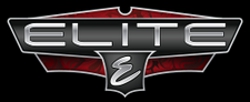 THE CHAMPAGNE OF TONNEAU COVERS
The Elite is meticulously designed and engineered, making it the new standard in one piece textured bed covers. The Elite's all-new design includes an added handle with BOLT Lock Technology, making it codable to your truck's factory ignition key. The cover comes equipped with a Cargo Retriever that extends your reach the entire length of the bed, and an upgraded removable LED light that offers a versatile lighting solution.
UnderCover's patented X-Effect design keeps the Elite strong and durable, giving the cover a weight rating of 500 pounds of evenly distributed weight, while only weighing an average of 70 pounds. The UV-protected ABS composite material.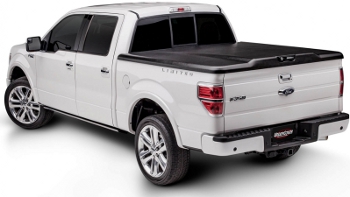 UV Protected ABS Composite Construction


Patented X-Effect Design Keeps Cover Strong


Weather Resistant


3-Year Warranty


Easy On, Easy Off Design


BOLT Lock Technology - Use Your Truck's Key with Your Cover


Cargo Retriever and LED Lighting System Included


Wall Mount Hardware Included


Integrated Handle for Easy Operation


Double Seal System Keeps the Elements Out


Made in the USA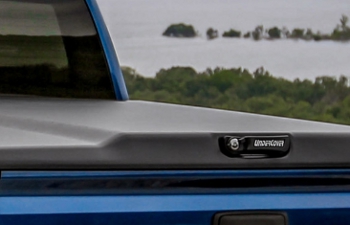 Integrated Handle
The Elite comes equipped with a new handle that is easy to use, and designed to match the look and feel of your truck.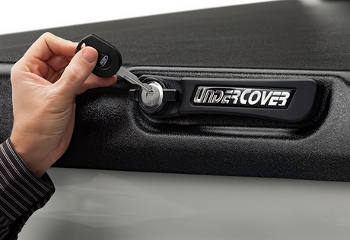 OEM BOLT Lock Technology
Unlock your cover, your tailgate and your truck with the same key.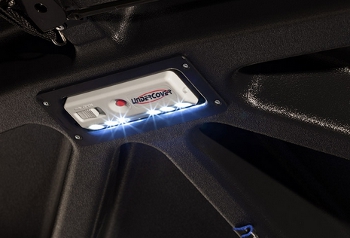 LED Lighting System
The Elite includes an LED lighting system that illuminates the entire bed for added convenience.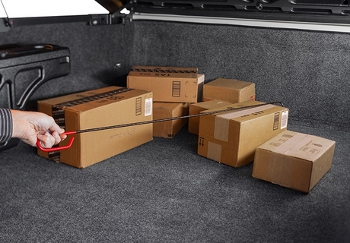 Cargo Retriever
This handy tool allows you to easily access cargo that is out of reach or towards the cab. When no in use, it neatly stores out of the way.




per page