You are here:

Roll-N-Lock A-Series
Roll-N-Lock A-Series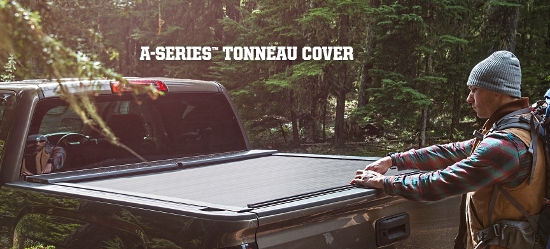 Built to Go the Distance
The all-aluminum A-Series retractable tonneau cover is built with the same rugged durability as the well-known M-Series. This ground-breaking product includes a long list of innovative design features that only Roll-N-Lock can provide. The unique, powder-coated aluminum cover body of the A-Series is bound together by patented hinge technology that delivers a nearly impenetrable seam. Unlike other aluminum bed covers that provide only "out of sight, out of mind" security, Roll-N-Lock's A-Series is the real deal. With no exposed rubber seams and a patented tailgate locking system, knife-wielding thieves don't stand a chance. Just like its M-Series counterpart, the A-Series' tonneau cover permits opening or closing in seconds, there are no snaps to manipulate or heavy folding panels to lift. A simple rotation of the lock lever and the cover retracts into Roll-N-Lock's ultra-compact housing offering easy and instant access to the entire truck bed.
Enhanced Security

A chain is only as strong as its weakest link. This phrase has never been more true than in the case of retractable truck bed covers. With a brief Internet search, many truck owners will find there to be an inherent security flaw built into the majority of aluminum retractable covers. After all, what good is aluminum when a thin piece of rubber is the only thing that stands between a thief and the contents of your truck bed? By concealing its heavy-duty silicone hinge with an offset aluminum seam, the Roll-N-Lock A-Series is resistant to knives and other sharp objects guaranteeing a never-before-seen level of truck bed security.


All Aluminum Construction


Clamp on Installation


Drainage Tubes Help Keep Your Cargo Dry


Custom Fit to Your Truck Bed


Weather Resistant


Strong and Durable


Built in Tailgate Lock For Extra Security



Made in the USA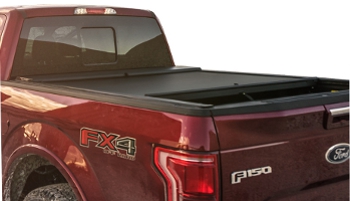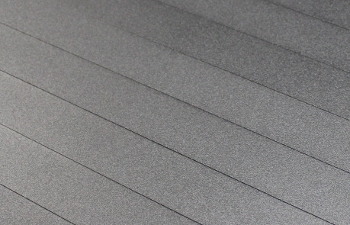 Powder Coated Aluminum Cover Body
Mother Nature is no match for this tough, powder coated aluminum cover body.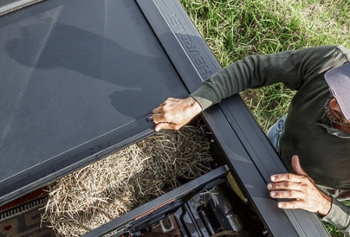 Finger Insulator Grip
For hot, sunny climates, we have developed a finger insulator grip, which allows the handle to be grasped without fingertips being burned.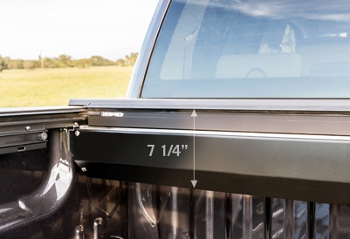 Compact Housing & Flush Handle
With the A-Series tonneau cover fully retracted, the handle mechanism rolls back flush with the face of Roll-N-Lock's compact housing, allowing more room for unobstructed storage.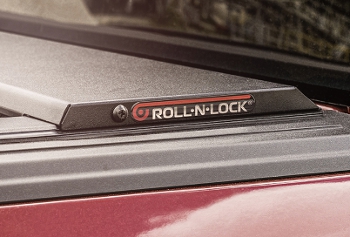 Low Profile Aerodynamic Lid
The A-Series' sleek appearance is enhanced by a low profile, aerodynamically styled housing lid. The lid is secured to the unit by two screws and two concealed pins.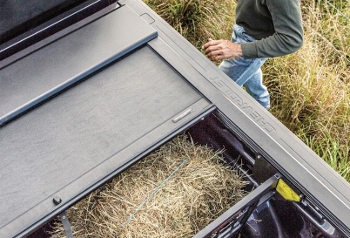 Multiple Latching Positions
With just a turn of the lock-lever, the Roll-N-Lock tonneau cover slides open. As the cover is pulled back using the convenient built-in pull strap, the patented ratchet-style locking mechanism latches in place at ¼, ½, ¾ or fully closed positions.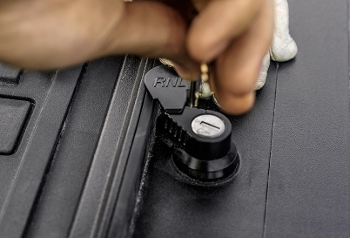 Key Slot Cover
For colder regions, we have developed a key slot cover to prevent water from entering the lock mechanism and freezing.




per page