You are here:

Access Cover - ADARAC - Rack System
Access Cover - ADARAC - Rack System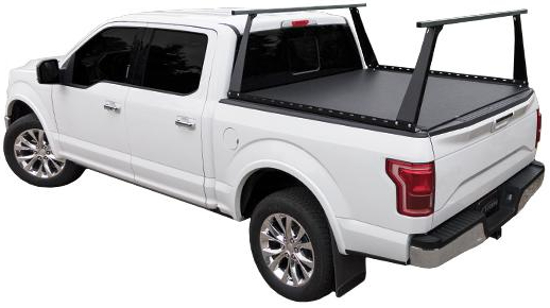 *Tonneau Cover not included
ADARAC™ Truck Bed Rack System
If your cargo is too long for the truck bed, strap it to the pickup rack. This package gives you a truck bed rack that can fit many roles: ladder rack, canoe/kayak rack, lumber rack, etc. If it weighs less than 500 pounds, this truck rack can carry it.
The ADARAC™ Truck Bed Rack has steel rails, bars and hardware. The rails have multiple mounting points along their lengths to let the uprights be mounted in many configurations. They can also be mounted at the front or removed entirely in a moment should you ever need to load something especially big. Those mounting points also give you more options for strapping down cargo to keep it stable.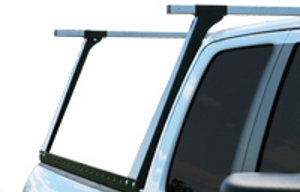 The Right Height
Rises approximately 27" above the box rail in most applications, 30" above the box rail for Ford Super Duty. The optional load dividers sits an additional 4" above cross bar.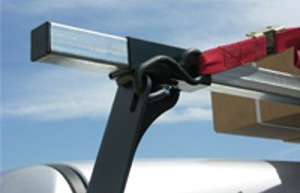 Durability
Uprights feature a black powder coat finish, with tie-down openings. Durable 1¼" Gatorshield® steel cross bar won't chip, and looks great after years of use. Cross bar works with universal accessories.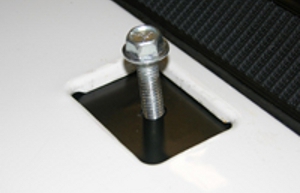 Easy Installation
The rack attaches to truck bed with sturdy, stake pocket inserts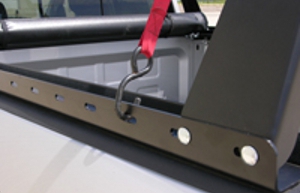 Tie Down Rails
Allows for quick and easy tie down of all objects. The full length tie down rail allows for multiple tie down locations.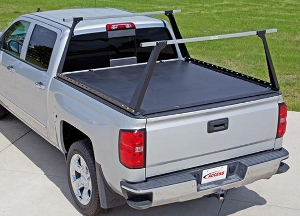 Versatility
Works with ACCESS® Brand truck bed covers and other inside the rail truck bed covers on Ford, GM, Dodge and Chevy trucks.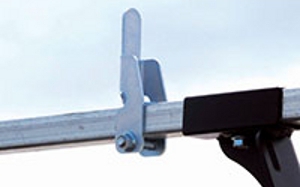 Optional Load Divider Kit
Makes it easier to keep loads in place. Sold in pairs for use on the front or rear cross bars. Adjustable spacing for different size loads.
Warranty
This truck bed rack is covered by a 1 Year Limited Warranty.


Easy Installation - Stake Pocket Mount



Works with most inside mount tonneau covers (not included)



Full length tie downs run the length of the bed



Durable steel cross bars that won't chip



High enough for load to clear truck's cab



500 pound load capacity



Image
Description
Price

Quantity




Without MultiPro Tailgate

Fits:
2020-2021 Chevrolet Silverado 2500/3500 - 6.5 ft. Bed
2020-2021 GMC Sierra 2500/3500 - 6.5 ft. Bed


Item ID: 4003988

$439.95




Fits:
2004-2013 Chevrolet Silverado 1500 - 5.8 ft. Bed
2004-2013 GMC Sierra 1500 - 5.8 ft. Bed


Item ID: 70510

$439.95




Fits:
1999-2013 Chevrolet Silverado 1500 - 6.5 ft. Bed
2001-2014 Chevrolet Silverado 2500/3500 - 6.5 ft. Bed
1999-2013 GMC Sierra 1500 - 6.5 ft. Bed
2001-2014 GMC Sierra 2500/3500 - 6.5 ft. Bed


Item ID: 70530

$439.95




Fits:
2014-2018 Chevrolet Silverado 1500 - 5.8 ft. Bed
2014-2018 GMC Sierra 1500 - 5.8 ft. Bed


Item ID: 90190

$439.95




Fits:
2014-2018 Chevrolet Silverado 1500 - 6.5 ft. Bed
2015-2018 Chevrolet Silverado 2500/3500 - 6.5 ft. Bed
2014-2018 GMC Sierra 1500 - 6.5 ft. Bed
2015-2018 GMC Sierra 2500/3500 - 6.5 ft. Bed


Item ID: 90210

$439.95




Fits:
2014-2018 Chevrolet Silverado 1500 - 8 ft. Bed
2015-2018 Chevrolet Silverado 2500/3500 - 8 ft. Bed
2014-2018 GMC Sierra 1500 - 8 ft. Bed
2015-2018 GMC Sierra 2500/3500 - 8 ft. Bed


Item ID: 90230

$439.95




Excludes Flareside [?] What does Flareside mean?

Flareside is a term used by Ford to describe the bed of the truck when it has steps in the side. It can also be referred to as a stepside bed.

Fits:

1997-2018 Ford F-150 - 6.5 ft. Bed

2007-2009 Lincoln Mark LT - 6.5 ft. Bed

(Excludes 2004 Heritage Edition)

Item ID: 90630

$439.95




Fits:
2004-2018 Ford F-150 - 5.5 ft. Bed
2006-2009 Lincoln Mark LT - 5.5 ft. Bed
(Excludes 2004 Heritage Edition)


Item ID: F1010012

$439.95





Special Order Only - Non-returnable
Additional Shipping Fees Apply at Checkout


Fits:
1999-2020 Ford F-250/F-350 - 6.5 ft. Bed


Item ID: F1010032

$439.95




Without RamBox [?] What is a RamBox?

The RamBox is a factory installed storage compartment available as an option on Ram trucks. The RamBox truck bed is significantly different from the standard Ram bed. With that being the case, bed accessories like tonneau covers are built to work with the RamBox feature.

Fits:

2002-2010 Dodge Ram 1500 - 6.5 ft. Bed

2011-2018 Ram 1500 - 6.5 ft. Bed

2019 Ram 1500 - 6.5 ft. Bed (Old Body Style)

2003-2010 Dodge Ram 2500/3500 - 6.5 ft. Bed

2011-2018 Ram 2500/3500 - 6.5 ft. Bed

2019 Ram 250...

Item ID: F1040022

$439.95




Without RamBox


Fits:
2002-2010 Dodge Ram 1500 - 8 ft. Bed
2011-2018 Ram 1500 - 8 ft. Bed
2019 Ram 1500 - 8 ft. Bed (Old Body Style)
2003-2010 Dodge Ram 2500/3500 - 8 ft. Bed
2011-2018 Ram 1500/2500/3500 - 8 ft. Bed
2019 Ram 2500/350...

Item ID: 70566

$489.95




Fits:
1999-2013 Chevrolet Silverado 1500 - 8 ft. Bed
2001-2014 Chevrolet Silverado 2500/3500 - 8 ft. Bed
1999-2013 GMC Sierra 1500 - 8 ft. Bed
2001-2014 GMC Sierra 2500/3500 - 8 ft. Bed


Item ID: 70570

$489.95




Fits:
1999-2020 Ford F-250/F-350 - 8 ft. Bed
2008-2016 Ford F-450 - 8 ft. Bed


Item ID: 70620

$489.95
per page