You are here:

EGR Rugged Look Fender Flares
EGR Rugged Look Fender Flares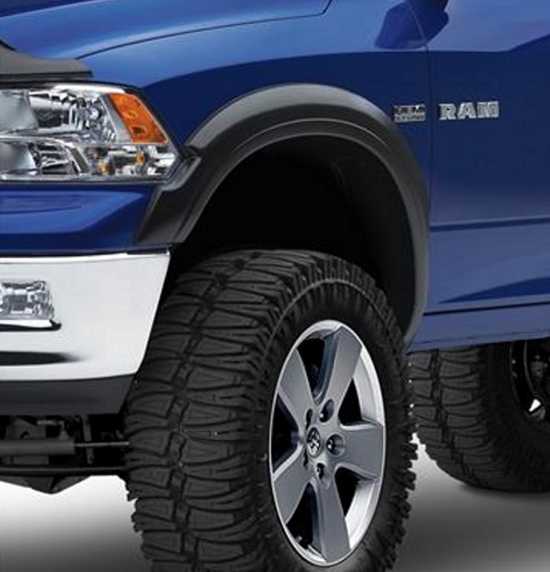 EGR RUGGED LOOK FENDER FLARES
CAD-designed and vacuum formed for a precision OEM-level fit, EGR Fender Flares add protection and style to your vehicle. All EGR Fender Flares are built from tough ABS plastic, that's also UV-stable – so it's resistant to fading. Using existing vehicle attachment points and specially designed hardware, EGR Fender Flares require no drilling for fitment, making installation quick and easy. All EGR Fender Flares feature our Limited Lifetime Warranty.

FENDER FLARES FEATURES:



Rugged Look Fender Flares are stockier and feature extra detailing, for a tougher appearance


The Matte Black finish provides a rich, matte surface, that works brilliantly when combined with other products in the Matte Black range, such as Hood Shields and Window Visors.



Protection from rocks, mud and road debris



Durable and UV stable



Set of 4


Smooth Black Finish


All required hardware, fixings and instructions are included with this product.


Manufactured in America.



Image
Description
Price

Quantity




Position: Front and Rear (Excludes Dually)

Fits:
2007-2013 GMC Sierra 1500 - 5.8 ft. Bed
(Excludes 2007 Classic)

Item ID: 751414

$449.95




Position: Front and Rear

Fits:
2007-2013 Chevrolet Silverado 1500 - 6.5 ft. bed
2007-2013 Chevrolet Silverado 1500 - 8 ft. bed
2007-2014 Chevrolet Silverado 2500/3500 - 6.5 ft. bed
2007-2014 Chevrolet Silverado 2500/3500 - 6.5 ft. bed


Item ID: 751504

$449.95




Position: Front and Rear (Excludes Dually)

Fits:
2007-2013 GMC Sierra 1500 - 6.5 ft. Bed
2007-2013 GMC Sierra 1500 - 8 ft. Bed
(Excludes Classic)

Item ID: 751514

$449.95




Position: Front and Rear

Fits:
2019-20201 Ram 1500 (New Body Style)


Item ID: 752954

$449.95




Position: Front and Rear

Fits:
2004-2012 Chevrolet Colorado
2004-2012 GMC Canyon


Item ID: 751194

$489.95




Position: Front and Rear

Fits:
2019-2021 Chevrolet Silverado 1500 (New Body Style)


Item ID: 751694

$489.95




Position: Front and Rear

Fits:
2020-2022 Chevrolet Silverado 2500/3500 (New Body Style)


Item ID: 751884

$489.95




Position: Front and Rear
(Excludes Raptor)

Fits:
2009-2014 Ford F-150

Item ID: 753374

$489.95




Position: Front and Rear
(Excludes Dually)

Fits:
1999-2007 Ford F-250/F-350/F-450

Item ID: 753414

$489.95




Position: Front and Rear
(Does not fit with lane-keeping sensors)

Fits:
2015-2020 Ford F-150


Item ID: 753474

$489.95




Position: Front and Rear
(Excludes Dually)

Fits:
2019-2021 Ford Ranger


Item ID: 753554

$489.95




Position: Front and Rear
(Excludes Dually)

Fits:
2008-2010 Ford F-250/F-350/F-450 Super Duty


Item ID: 753614

$489.95




Position: Front and Rear

Fits:
2019-2021 Ford Ranger


Item ID: 753555

$529.95
per page