You are here:

Extang Tuff Tonno
Extang Tuff Tonno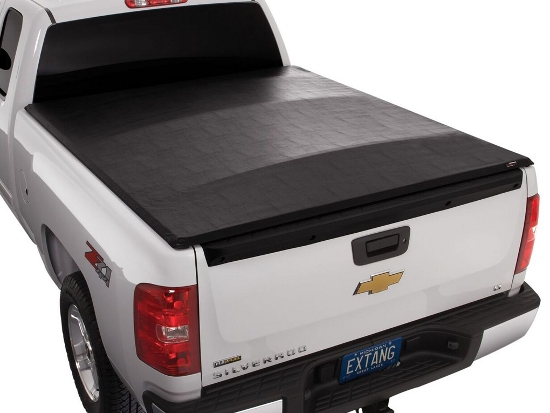 Snapless Style Cover

with Rotating Tail Rail
The Tuff Tonno features smooth edges with tarp-tightening rotating rear rail and spring loaded bows. The new rotating rear-end rail is engineered for an easier fit and tighter, better looks. SpringLock bows are simple to install and they won't fall off at any speed.
Get a clean, smooth look with the world's strongest tarp attachment peel and seal strip edging system. The original Tuff Tonno even set a world speed record at Indy and now holds a place in the Indy Hall of Fame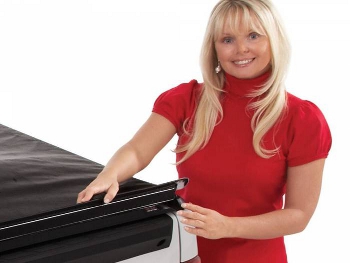 Simple to Use
Tarp is pre-attached to tail rail for a quick open or close. Rail easily rolls up inside tarp when securing at the cab for bulk handling.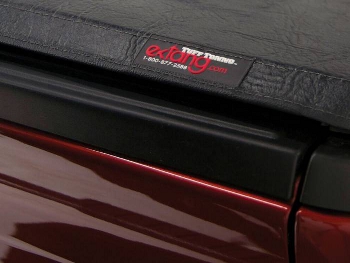 Strongest Made
Our J45 "peel and seal" no-snaps edge is the worlds strongest tarp attachment. This design adds a clean, snapless edge.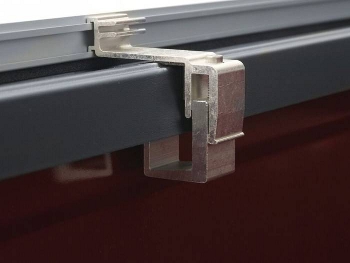 TuffKlamps: No Drill Installation
Vehicle specific for a perfect fit. Clamps offer two bow height positions. HIGH for performance, LOW for cold weather climates.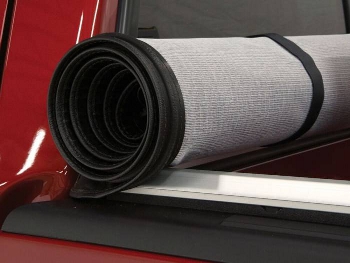 Quickly Secure Tarp
Extang makes the only 4-way, fully adjustable tonneaus that work well in both hot and cold climates. Simply position snaps at the appropriate weather setting for a perfect fit.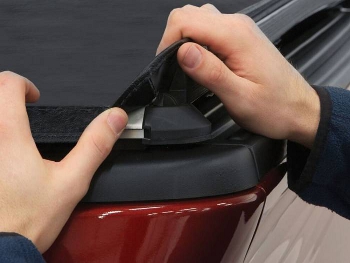 Dependable Quality
Smooth, sleek design with no snaps. Perfectly sewn, tight fitting tarp with anti-curl corners. Allows for extremely good look in all weather conditions.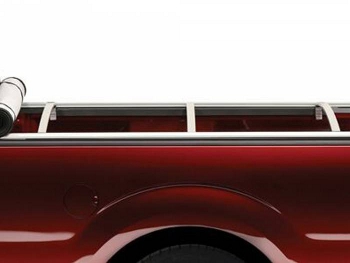 Monster Bows
Spring loaded for the fastest on and off application. Bows stay in place while driving and the wide, flat design allows for maximum strength.




We're sorry. There are no available products for your vehicle in this category. Please Go Back and Try Again.