You are here:

Loading Zone Cargo Gate - 1501-C

Keeps everything in it's place!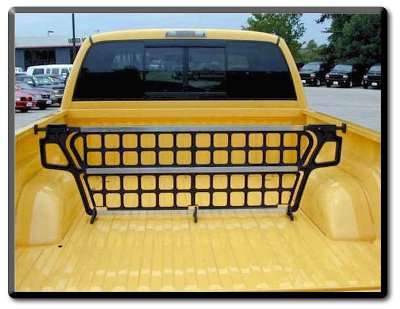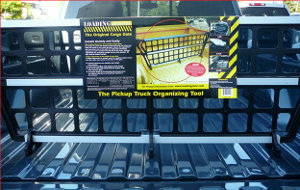 The Loading Zone Original Cargo Gate is versatile in that it divides from the bottom cargo area to the top of the rails with no assembly or mounting hardware required. Simply lift, lock and load for a perfect cargo divider.




The cross members are constructed of 1x1 anodized aluminum, while the majority of the assembly is made from heavy-duty nylon plastic. The locating pins, clips and locking mechanism are constructed of stainless steel, and the landing pads and feet are rubber.




The average weight of the Loading Zone Original Cargo Gate is about 7 lbs.




The Loading Zone Original Cargo Gate will work with or without bed liners. The rubber feet adjust to fit between the ribs of the liner or the ribs of the truck bed floor.




The Loading Zone Original Cargo Gate will work with truck caps and tonneau covers as long as the side rails are open to make contact with. The Cargo Gate will not work with tonneau covers that mount on the inside of the bed (examples: Truxedo Lo Profile, Access Covers, Pace Edwards, Roll and Lock and most fiberglass tonneau covers).




Loading Zone Original Cargo Gate has models available to fit most applications.




Can be secured in the truck bed with the Locking Lanyard (see below).




Backed by a limited lifetime warranty to the original purchaser against all defects related to materials and workmanship.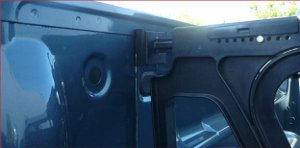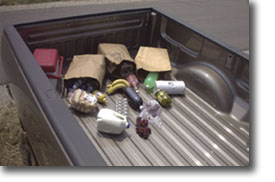 Before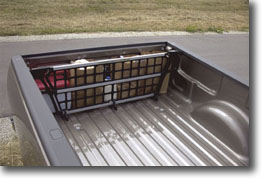 After
The Original Cargo Gate will fit certain vans, RVs, and SUVs. Please refer to the model dimensions to find the correct fit for your application.
There have been no reviews


Only registered customers are allowed to add review. Please sign in and add your own review!
# Videos Start if ($product_info['video1url'] != "") # Videos End