You are here:

Lund Fender Flares - RX - Rivet - Smooth - RX310S
Lund Fender Flares - RX - Rivet - Smooth - RX310S
Position: Front and Rear
Excludes Flareside [?] What does Flareside mean?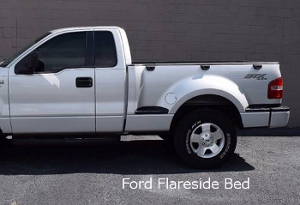 Flareside is a term used by Ford to describe the bed of the truck when it has steps in the side. It can also be referred to as a stepside bed.

Fits:
2004-2008 Ford F-150
(Excludes 2004 Heritage Edition)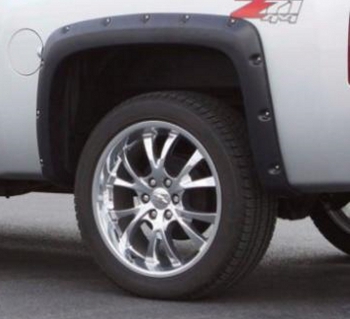 Made With Tri-Flex™ ABS Thermoplastic Material To Allow For Maximum Durability - Providing A Dense, Hard And Scratch-Resistant Surface, Flexible Enough To Bend Instead Of Shattering
Straight From The Die, The Flare Looks Great As Is, But Can Also Be Easily Prepped And Painted To Match Your Truck Or SUV
Bold, Aggressive Rivet Style With Wide Body Look
Does Not Require Any Cutting Or Drilling, And Use Pre-Existing Factory Holes To Fasten Securely
Black
Textured Finish
Limited Lifetime Warranty
There have been no reviews


Only registered customers are allowed to add review. Please sign in and add your own review!
# Videos Start if ($product_info['video1url'] != "") # Videos End