You are here:

Luverne Grille Guard Bracket Kit - 202450
Luverne Grille Guard Bracket Kit - 202450
For Trucks Without Tow Hooks

Fits:
Grille Guard/Baja Guard/Prowler Max Bracket Kit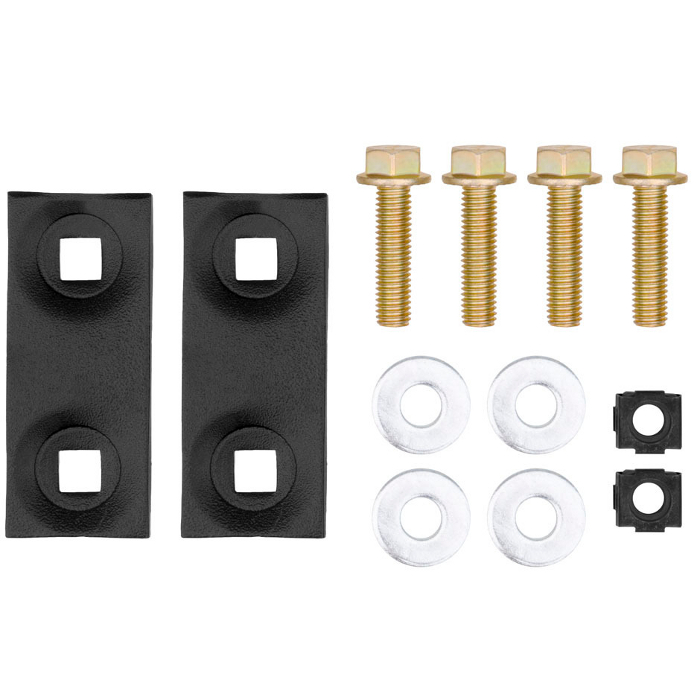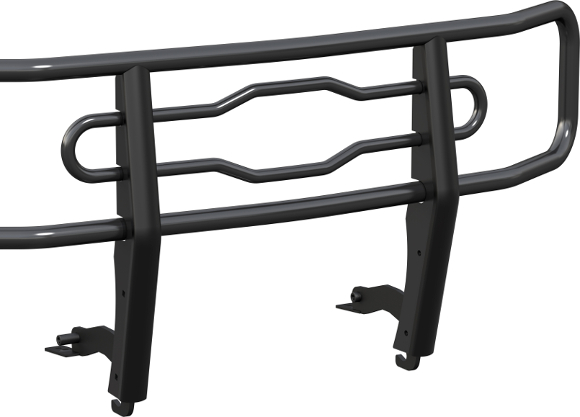 Signature logo reveal
The LUVERNE 2" tubular grille guard starts with Luverne's classic center section. The horizontal tubes are contoured to create their signature logo reveal, showing off your badge with pride. The tubes also add extra protection for your vehicle's grille and increased structural support.

Polished stainless steel backing
The frame-mounted uprights provide a solid structural base and are shielded with extruded rubber covers to better protect the finish. We also add a polished stainless steel backing to the uprights, giving them a clean, finished appearance that will outlast rust and the elements.

Strong American construction
To add some beef to the front end of your vehicle, the LUVERNE 2" tubular grille guard is built American-tough. They construct it from high-strength steel, right here in the USA to ensure the utmost quality.

Custom fit with no drilling required
To finish off the LUVERNE 2" tubular grille guard and truly make it an accessory fit for your vehicle, Luverne makes each one vehicle-specific. This means no frame drilling necessary during the install and compatibility with your factory tow hooks on most models.
The grille guard mounts directly to your vehicle's frame using strong steel mounting brackets, and the brackets are covered in a black powder coat finish to ensure long-lasting durability.
The grille guard also features vehicle-specific side brush guards that are bent to frame and protect your headlights.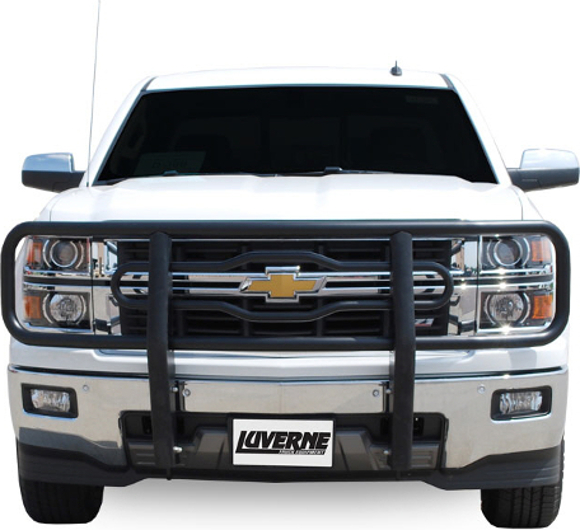 • Black Finish
• Mild Steel construction
• No Drill Installation (most applications)
• Protects grille and headlights
• All mounting hardware included
• Free Shipping
• Made in the U.S.A., some hardware may be imported
Code: 570C
There have been no reviews


Only registered customers are allowed to add review. Please sign in and add your own review!
# Videos Start if ($product_info['video1url'] != "") # Videos End