You are here:

Putco Boss Locker Bed Rails - 49873
Putco Boss Locker Bed Rails - 49873
Without RamBox [?] What is a RamBox?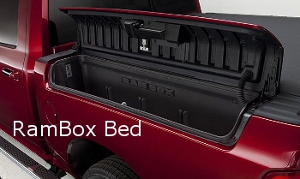 The RamBox is a factory installed storage compartment available as an option on Ram trucks. The RamBox truck bed is significantly different from the standard Ram bed. With that being the case, bed accessories like tonneau covers are built to work with the RamBox feature.

Fits:
2019-2020 Ram 1500 - 6.5 ft Bed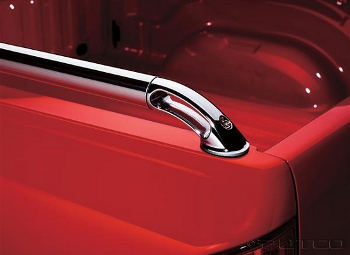 2-1/2 Inch NeveRust™ stainless steel construction rail. Solid die cast construction allows for 500 Pounds tie down strength. This new oversized boss locker fits all applications of the traditional locker side rails. Gives the truck that boss look. Easy no drill installation via stake pockets, installs in minutes. Limited lifetime warranty.
2-1/2 Inch NeveRust™ Stainless Steel Construction Rail
Solid Die Cast Construction Allows For 500 Pounds Tie Down Strength
This New Oversized Boss Locker Fits All Applications Of The Traditional Locker Side Rails
Gives The Truck That Boss Look
Easy No Drill Installation Via Stake Pockets, Installs In Minutes
Limited Lifetime Warranty
Type: Single Hoop
Finish: Polished
Color: Silver
Material: Stainless Steel
Diameter (IN): 2-1/2 Inch
Drilling Required: No
Cargo Weight Capacity (LB): 500 Pounds
Mount Type: Stake Pocket Mount
Tie Down Option: Yes
There have been no reviews


Only registered customers are allowed to add review. Please sign in and add your own review!
# Videos Start if ($product_info['video1url'] != "") # Videos End