You are here:

Putco SSR Locker Bed Rails - 59835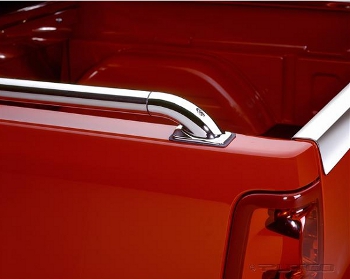 NeveRust™ stainless steel construction. Entry level, value priced side rail. Solid die cast construction. Easy no drill installation via stake pockets, installs in minutes. Limited lifetime warranty.
NeveRust™ Stainless Steel Construction
Entry Level, Value Priced Side Rail
Solid Die Cast Construction
Easy No Drill Installation Via Stake Pockets, Installs In Minutes
Limited Lifetime Warranty
Type: Single Hoop
Finish: Polished
Color: Silver
Material: Stainless Steel
Diameter (IN): 1-3/4 Inch
Drilling Required: No
Cargo Weight Capacity (LB): 500 Pounds
Mount Type: Stake Pocket Mount
Tie Down Option: Yes
There have been no reviews


Only registered customers are allowed to add review. Please sign in and add your own review!
# Videos Start if ($product_info['video1url'] != "") # Videos End