You are here:

Stampede Fender Flares - Ruff Riderz - Smooth - 8414-2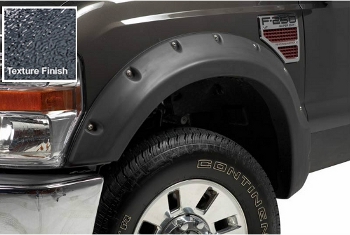 RUFF RIDERZ FENDER FLARES
Bold Riveted-Look Fender Flares. Go for the "bolted" look without the work. You'll find the perfect fit, while adding a tough, aggressive look.
FENDER FLARES
Stampede Fender Flares are form fitting, stylish and practical. Our new lineup of fender flares are an easy to install accessory that will make a bold statement for your truck. Featuring our own Tri-Blend™ material, our flares protect your vehicle, keeping it looking new year after year.
STAMPEDE FENDER FLARES FEATURE:
Bolt On Look
Extra tough Tri-Blend™ material
Protection from rocks, mud and road debris
Durable and UV stable
Set of 4
Available in Smooth or Textured Black Finish
Code: 570S
There have been no reviews


Only registered customers are allowed to add review. Please sign in and add your own review!
# Videos Start if ($product_info['video1url'] != "") # Videos End