You are here:

TonnoPro Hard Fold
TonnoPro Hard Fold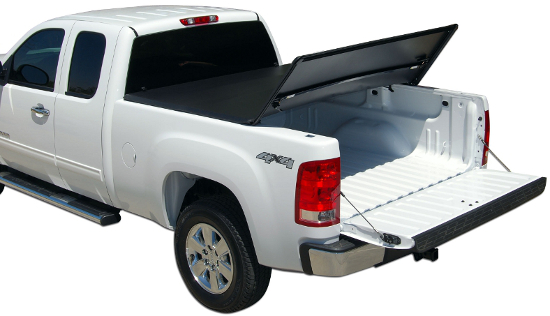 The Tonno Pro HardFold is the latest edition of our top selling premium Tonno Covers. The HardFold has been designed with an extremely tough all aluminum underbody frame covered with our highest marine grade vinyl on top. This impact resistant cover offers maximum security with the ease of installation and operation. When needing to open, simply unclamp the EZ lock handles and fold the cover forward. The nylon straps hold the cover in the open position when you need to haul your cargo. This cover comes completely assembled – NO DRILLING is required! Installation time is less than 10 minutes. As with all of our Tonno Pro covers, we are offering a limited lifetime warranty on the aluminum sub-frame and an industry best 10 year warranty on the vinyl.
This HardFold won't scuff or dent like other all aluminum hard fold covers. This cover performs and is excellent in snow, rain and hail. Engineered with our patent-pending design to hold up to the toughest environments, the Tonno Pro HardFold simply is the best all-around hard folding truck bed cover in the market. Plus, its low profile design looks great on any truck!
Finally, the Tonno Pro HardFold is the most competitively priced hard folding cover in its class. If you're looking for security, strength and durability, Tonno Pro HardFold is your cover…and it's at a price you can afford!


6063 All Aluminum Sub Panels (3)


Double Sided, Tear Resistant - 24.5oz Marine Grade Black Vinyl material which is the highest standard in the industry.


Black Epoxy Coated Sub Panels and Support Beams


Comes completely assembled


Scuff and Dent resistant hard fold design


E-Z clamping system for securing your cover, providing tension and security to the cover


Weight Rating of 350lbs. (evenly distributed)


Removes in less than 3 minutes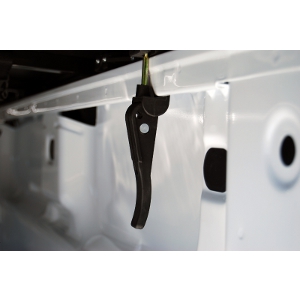 No Drill Installation
Quick clamps designed to help speed installation and operation of the cover.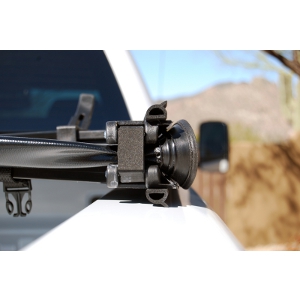 Weather Tight Q Seal Gasket
OE Grade Rubber Q Seals help form a water resistant barrier, not the thin foam gasket found on other competing products.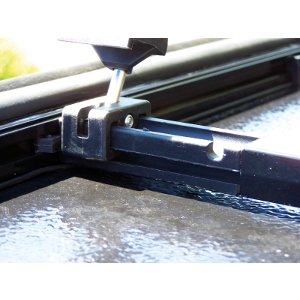 Patented Slide Lock Design
Patented Slide Lock System is designed to make installation as easy as 1 – 2 – 3.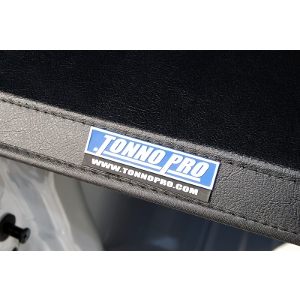 Marine Grade Terelyne Stitching
Terelyne Marine Grade stitching design to hold up against the harshest elements.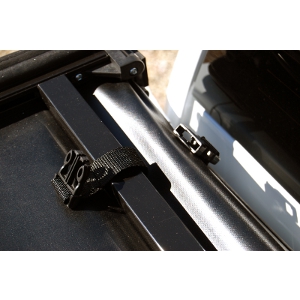 Quick Connect Straps
Easy to use quick connect straps holds the cover in the open position when you are driving.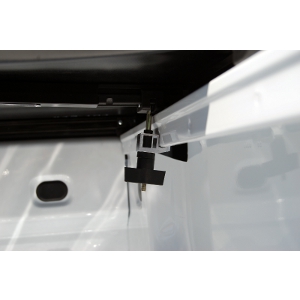 New Extruded Front Hook
New improved front aluminum latch will secure the cover to the truck in extreme conditions.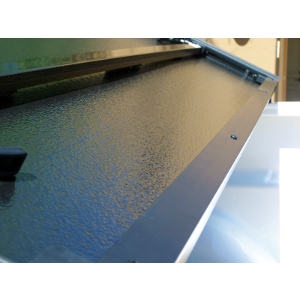 6063 Epoxy Coated Aluminum Frame and Panels
High quality craftsmanship and finished components add to its value and style.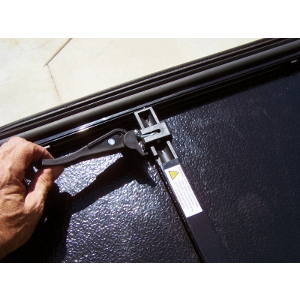 No Tools Required to Complete Installation
Easy clamps mean a 5 minute installation.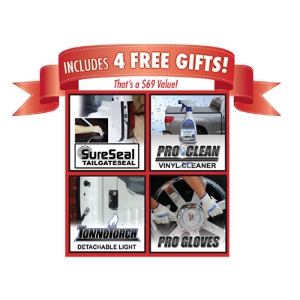 4 Free Gifts With Every Cover
Includes:
• SureSeal Tailgate Seal

• Pro Clean Vinyl Cleaner

• TonnoTorch Detachable Light

• Pro Gloves - Cleaning Gloves

per page