You are here:

Trail FX Bull Bar - Stainless Steel - 8956422-
Trail FX Bull Bar - Stainless Steel - 8956422-
Fits:
2008-2021 Toyota Sequoia

NOTE:
Will not work on vehicles with adaptive cruise control


No Drill Installation
(Most Applications)

2020 20 2021 21 2008 08 2009 09 2010 10 2011 11 2012 12 2013 13 2014 14 2015 15 2016 16 2017 17 2018 18 2019 19
Toyota Sequoia
bull bar stainless steel 3 three inch round with skid plate silver polished light bumper guard
trail fx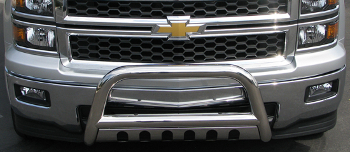 Custom designed and engineered for every application. This 3 Inch bull bar adds style, with added protection for full size trucks, SUVs, and CUVs. Each application is designed for maximum ground clearance with easy no drill installation.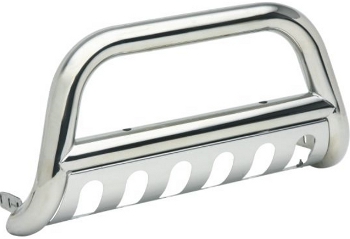 Bolt-On Mounting
Holes For Optional Lighting
3 Inch Diameter Mandrel Bent Tube Construction For Smooth, Wrinkle Free Bends
Adds An Aggressive Yet Sporting Look To Your Vehicle
Each Application Is Designed For Maximum Ground Clearance With Easy No Drill Installation
Limited Lifetime Warranty
With Head Light Guards: No
Type: Round Tube
Finish: Polished
Color: Silver
Material: Stainless Steel
Tubing Diameter (IN): 3 Inch
Installation Type: Bolt-On
With Light Mounts: Yes
With Skid Plate: Yes
Cutting Required: Yes (some applications)
Drilling Required: No (most applications)
There have been no reviews


Only registered customers are allowed to add review. Please sign in and add your own review!
# Videos Start if ($product_info['video1url'] != "") # Videos End