You are here:

Trail FX Window Vents - 4309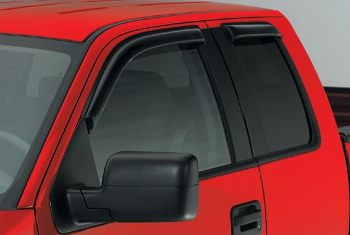 Sleek, streamlined appearance installs outside the window channel using 3M™ tape. Provides decreased wind noise and greater visibility of side view mirror.
Available in 2 or 4 Piece Sets
Tape On Installation
Sleek, Streamlined Appearance
Provides Decreased Wind Noise And Greater Visibility Of Side View Mirror
Keeps Rain Out And Lets Fresh Air In
Smoke Acrylic
Easy Install, No Drill Installation. Installations Using Pre-Attached 3M® Tape
Limited 90 Day Warranty
There have been no reviews


Only registered customers are allowed to add review. Please sign in and add your own review!
# Videos Start if ($product_info['video1url'] != "") # Videos End