You are here:

Trailseal Tailgate Seal
Trailseal Tailgate Seal
The TrailSeal Tailgate Seal is a great addition to any truck equipped with a tonneau cover or truck cap. It seals the tailgate and keeps dust and moisture out.


No Drill Installation
NOTE: For the 2007-2013 Chevrolet Silverado and GMC Sierra we recommend the Access Total Bed Seal Kit
4x4 4x2 four drive wheel two clamps made in the usa u.s.a. america american that fit fits truck brand low price lowest # over a an and on show me trucks part number item product my looking i'm for
ford ranger f-150 f 150 f-250 250 f-350 350 chevy chevrolet silverado colorado gmc sierra canyon dodge ram dakota 1500 2500 3500
truck tailgate tail gate seal kit self adhesive easy install installation
access cover agri trailseal trail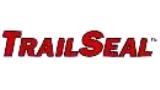 TrailSeal® Tailgate Gasket Seals all gaps around the perimeter of the Tailgate, preventing dust, rain and snow from entering through the Tailgate. The Tailgate does not tightly seal without Access™ TrailSeal®. Our TrailSeal(R)® Tailgate gasket is designed specifically for Tailgates. It seals all gaps around the perimeter of the Tailgate keeping dust, rain and snow out of your Truck Bed.

9.5 Foot of Seal included in kit


Seals The TailGate: Provides A Firm Cushion And Tight Seal When Closing The Tailgate Preventing Dust, Rain And Snow From Getting Into The Bed Of Your Truck


Large Enough To Seal Big Gaps, Yet Compressible Enough For Small Ones. It Will Compress And Self Form To Any Tailgate Configuration And Can Be Used With Toppers, Lids Or Tonneau Covers On Any Vehicle


Protect Your Cargo: As You Can See From This Inside View, Your Tailgate Does Not Tightly Seal Without TrailSeal® Tailgate Gasket


Measure TrailSeal® To The Correct Length And Cut


Simply Peel The Red Tape Off The Back Side Exposing The 3M Adhesive


Attach The TrailSeal® To The Truck Bed To Seal All Gaps Around The Tailgate. OEM Quality Pressure Sensitive Adhesive By 3M Keeps It In Place


Easy To Install Just Cut, Peel And Stick!


Limited 90 Day Warranty

Installation Instructions

There have been no reviews


Only registered customers are allowed to add review. Please sign in and add your own review!
# Videos Start if ($product_info['video1url'] != "") # Videos End