You are here:

Westin Platinum Oval Bed Rails - 50--2040-
Westin Platinum Oval Bed Rails - 50--2040-
Fits:
2015-2022 Ford F-150 - 6.5 ft. Bed


NOTE:If equipped: Notching of factory bed caps may be required to expose stake pockets.

4x4 4x2 four drive wheel two clamps that fit fits truck brand low price lowest # over a and on show me trucks part number item product my looking i'm for cheap affordable inexpensive economical low cost
2015 15 2016 16 2017 17 2018 18 2019 19 2020 20 2021 21 2022 22
ford f-150 f150 f 150
standard regular cab double extended extra access king cab super supercab crew max cab double super supercrew
6 6.4 6.5 6.6 6.7 ft foot bed box short standard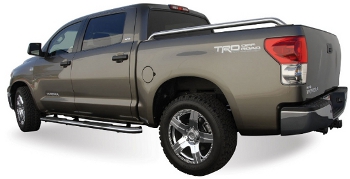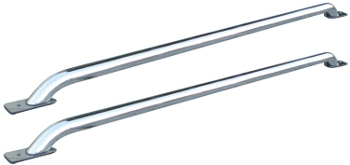 Heavy-Duty 304 polished stainless steel
Oval Tube
2" Diameter
Easy to install
Flexible mounting system accommodates most stake pockets with no drilling required
Drill mount hardware included with universal applications
Accentuates and enhances truck appeal
Sold in Pairs
Limited Lifetime Warranty
There have been no reviews


Only registered customers are allowed to add review. Please sign in and add your own review!
# Videos Start if ($product_info['video1url'] != "") # Videos End