You are here:

Westin Platinum Oval Bed Rails - 50-2050
Westin Platinum Oval Bed Rails - 50-2050
Universal Bed Rails
75.3" - Drill Mount

Westin? has gone Platinum! And not just that, we've gone oval too! Westin? has re-introduced its bed rails in a totally new body trim design more aesthetically pleasing in a unique oval shape tube and a brilliant polished finish. Satisfying both a look and style upgrade in a single bolt-on application. You can't go wrong with a polished finish so you're gonna love your new look.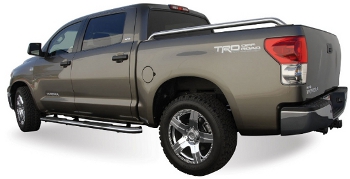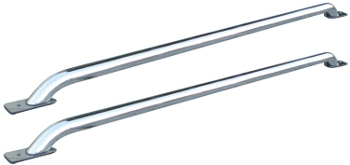 Heavy-Duty 304 polished stainless steel
Oval Tube
2" Diameter
Easy to install
Flexible mounting system accommodates most stake pockets with no drilling required
Drill mount hardware included with universal applications
Accentuates and enhances truck appeal
Sold in Pairs
Limited Lifetime Warranty
There have been no reviews


Only registered customers are allowed to add review. Please sign in and add your own review!
# Videos Start if ($product_info['video1url'] != "") # Videos End