You are here:

Westin HDX Drop Nerf Step Bars - Stainless - 56-132552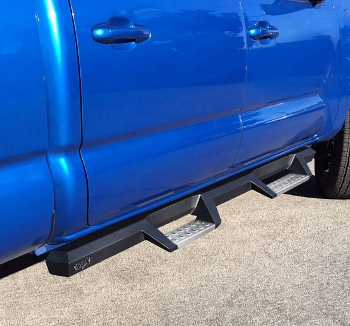 Westin's HDX Stainless Drop Nerf Step Bars are built with corrosion-resistant, black powder-coated stainless steel so your bars stay strong and perform well under the toughest of conditions. With 1-piece construction, these Nerf Step Bars provide over 2 more inches of toe/heel step area than the competition and fit tight to your vehicle's rocker panel. Step plates are rust resistant and die-stamped to provide maximum traction. Features a notched bar design with heavy-duty step plates. Bolt-on installation so no drilling is required. Includes mount kit and all necessary hardware.
Black Powder Coat Finish
Sold in Pairs
Stainless steel construction
Mount Kit Included
Die stamped stainless steel step areas for maximum traction
Removable step plate for easy cleaning
Fits tight to the rocker panel for a better fit and rugged look
Chiseled styling
Bolt-On Installation - No Drilling Required (most applications)
5 Year Limited Warranty

Sold in Pairs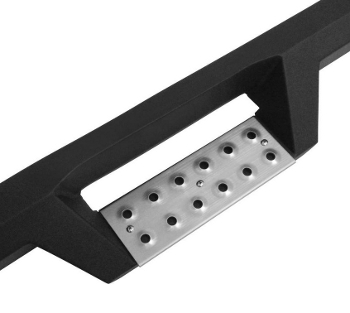 Die Stamped Steel Step Area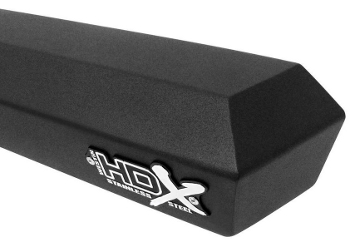 Chiseled Style
There have been no reviews


Only registered customers are allowed to add review. Please sign in and add your own review!
# Videos Start if ($product_info['video1url'] != "") # Videos End