You are here:

Roll-N-Lock E-Series
Roll-N-Lock E-Series

E-Series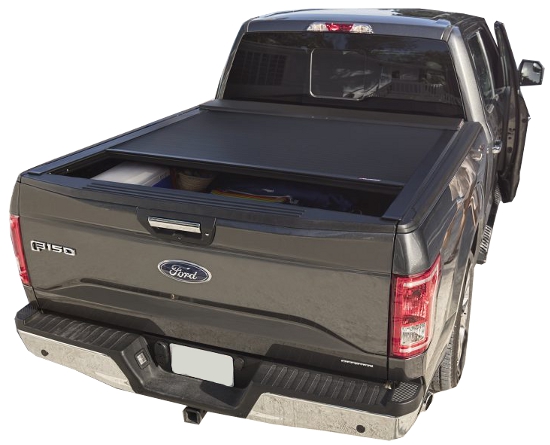 You work hard and appreciate the value of the things you've earned. When it comes to protecting your truck and gear, only the best will do. The top of the line E-Series retractable tonneau is the ultimate choice in truck bed cover convenience and security. Proving itself every day on the road and on the job, the E-Series tonneau cover is trusted by truck owners around the world for its premium, American-made quality, versatility, and craftsmanship. With the push of a button, a commercial-grade electric motor automatically opens and closes the tonneau cover, allowing fast and easy access to the contents of your truck bed. A powder-coated aluminum cover body provides a rugged surface that can withstand even the toughest of environments. And, just like its M-Series and A-Series counterparts, the E-Series' tonneau cover permits opening or closing in seconds, with one very important upgrade: the ultra-convenient key fob.
The Roll-N-Lock Difference

We never compromise – and neither should you. Roll-N-Lock's E-Series tonneau cover outlasts and outperforms the competition due to the high quality of its tough, powder-coated aluminum construction and unique, theft-resistant hinge design. With its never-before-seen level of truck bed security and rugged commercial motor, this is the cover to beat all covers. The convenient key fob operation keeps things moving on the job, and the cover's pressure sensitive stop protects valuable cargo at every turn.


All Aluminum Construction


Ultra Conveninet Key Fob Operation


Clamp on Installation


Drainage Tubes Help Keep Your Cargo Dry


Custom Fit to Your Truck Bed


Weather Resistant


Strong and Durable



Made in the USA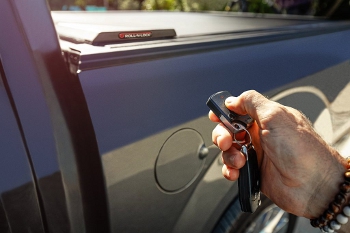 Operated with Key Fob
The wireless key fob allows the cover to stop and lock anywhere along the length of the bed.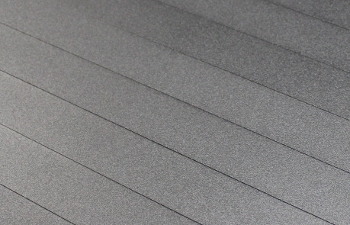 Powder Coated Aluminum Cover Body
Mother Nature is no match for this tough, powder coated aluminum cover body. The tough, powder-coated aluminum cover body comes in a matte black light textured finish.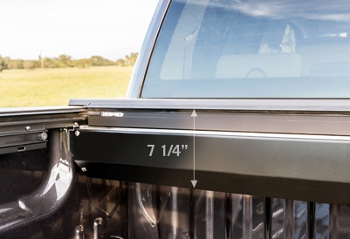 Compact Housing & Flush Handle
With the A-Series tonneau cover fully retracted, the handle mechanism rolls back flush with the face of Roll-N-Lock's compact housing, allowing more room for unobstructed storage.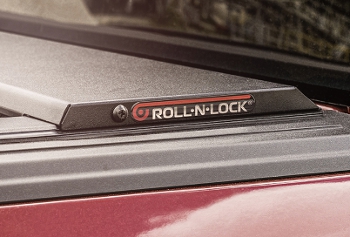 Low Profile Aerodynamic Lid
The A-Series' sleek appearance is enhanced by a low profile, aerodynamically styled housing lid. The lid is secured to the unit by two screws and two concealed pins.




per page