You are here:

Retrax PowerTraxPro
Retrax PowerTraxPro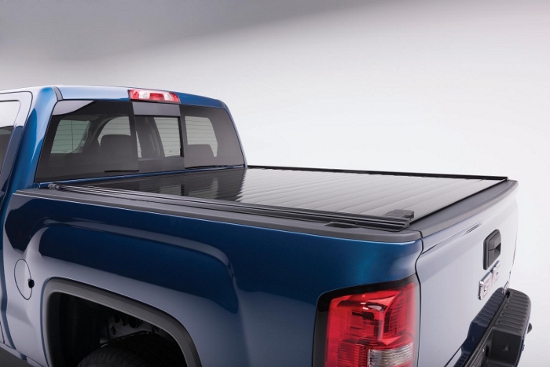 Electric Glossy Aluminum Bed Cover
The PowertraxPRO electric retractable truck bed cover is part of our Premium Aluminum Series covers. The Premium Aluminum Series covers are constructed from industrial strength aluminum slats that provide unsurpassed strength and ruggedness. The PowertraxPRO truck bed cover offers all the same great features and benefits of the RetraxPRO but also offers the enhanced feature of electric operation. Using a wireless key fob this retractable truck bed cover opens and closes easily with the touch of a button. The PowertraxPRO also features an integrated LED cargo light on the canister that is operated by the key fob and includes a safety auto shutoff feature. An electromagnetic brake allows the cover to lock in any position along the rail allowing you to have unlimited hauling capacity. The PowertraxPRO truck bed cover offers ultimate cargo protection with the luxury of hands free operation.


Opens and Closes Electronically with Keyfob


Clamp-on Design


Key Lockable In Any Position


Unlimited Hauling Flexibility


No Maintenance


Supports loads up to 500lbs


Great For 5th Wheel Towing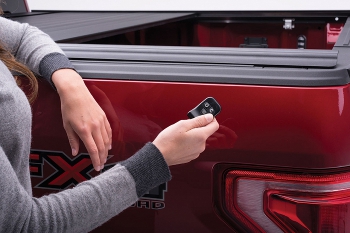 Electric Powered
Utilizing a remote keyfob, this retractable pickup bed cover opens and closes at the touch of a button. Wireless operation allows it to easily open and close, and an electromagnetic brake allows it to lock in any position along the rail.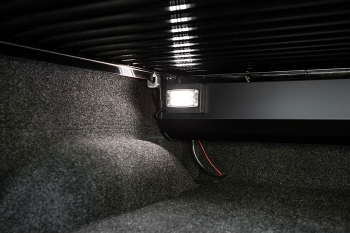 Cargo Light
Keyfob operated with an automatic shut off timer.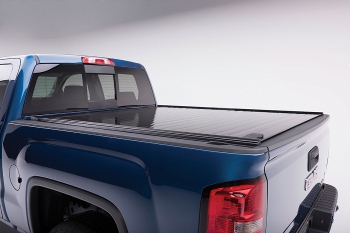 Heavy Duty Aluminum Slats
Constructed from heavy-duty aluminum slats that are engineered to retract without joints or hinges that can trap dust, wear out or freeze.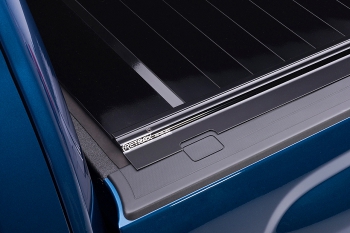 Patented Design
The patented low-profile design incorporates a front cover that is flush with the truck bed cover, which streamlines the overall appearance and provides a firm, dependable seal to help to keep the truck bed dry.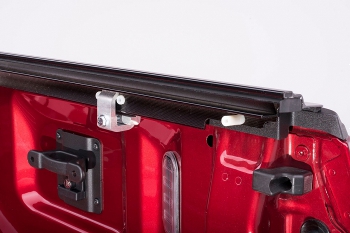 Easy Clamp On Installation
The clamp-on bed cover can be installed by anyone with basic hand tools. No two trucks are exactly alike so our mounting system is adjustable for a perfect, no hassle fit every time.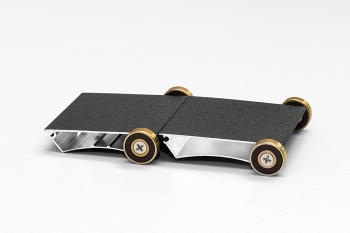 Sealed Ball-Bearing Roller Design
Sealed ball-bearing rollers are mounted onto each section. This allows the RetraxPRO to open and close easily with one hand, without the need for pull straps, Velcro, snaps or springs. Ball-bearings provide smooth operation, preventing the cover from binding when opening or closing.




Allows Stake Pocket Use (optional)
Optional stake pocket cut out rails allow for 100% access to the OEM stake pocket holes to mount ladder racks, tie downs, and a variety of other accessories.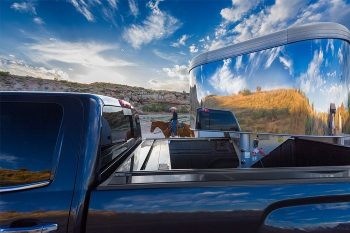 Great for 5th Wheel Towing
The cover can be locked open in any position along the rail to allow unlimited hauling flexibility and convenient use with a fifth-wheel trailer.




per page