You are here:

Trail FX Heavy Duty Rubber Bed Mat - 555
Trail FX Heavy Duty Rubber Bed Mat - 555
Excludes Flareside [?] What does Flareside mean?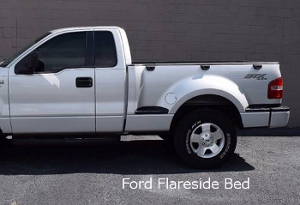 Flareside is a term used by Ford to describe the bed of the truck when it has steps in the side. It can also be referred to as a stepside bed.

Fits:
1997-2003 Ford F-150 - 6.5 ft. Bed
2004 Ford F-150 (Heritage Edition) - 6.5 ft. Bed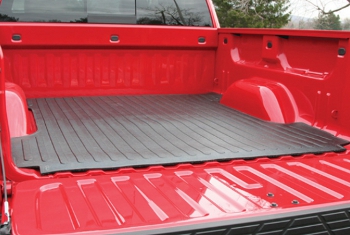 Custom molded for most truck applications
Textured pebble surface helps reduce shifting, while raised ribs ease loading and unloading of cargo
Underside allows for drainage to keep truck bed dry, helping to prevent rust and mildew
Prevents cargo from shifting
Made of high-strength Nyracord
3/8 inch thick
Will not crack or break
90 Day Limited Warranty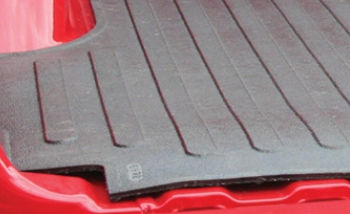 There have been no reviews


Only registered customers are allowed to add review. Please sign in and add your own review!
# Videos Start if ($product_info['video1url'] != "") # Videos End