You are here:

Access Cover - LiteRider
Access Cover - LiteRider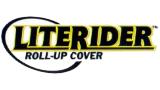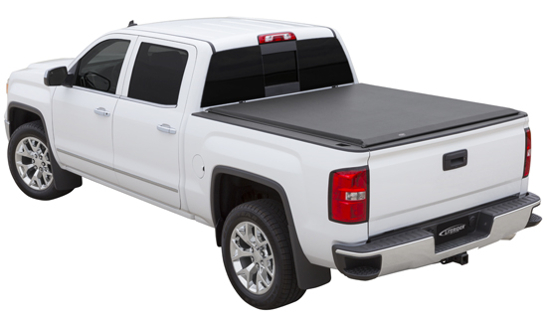 The Access® LiteRider® Roll-Up Cover is made with the same heavy duty materials as the original Access® Cover, but with a few component changes to make it even more affordable. The Access® LiteRider tonneau is a value priced alternative to our original Access® Roll-Up Cover. The tonneau pays for itself in the first year of ownership by boosting your gas mileage by as much as 10%!


Tight Bite™ clamps secure the cover to the truck


EZ-Dial™ tension adjusters


Quick Clip™ storage straps secure cover compactly behind the cab


UV protected fabric material is stretch-resistant and flexible to -40°F


3 Year Limited Warranty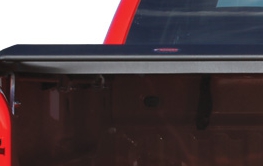 Fabric Seal
Integrated fabric seal lasts as long as your cover. Not affected by hot or cold, this seal will not distort, crack or dry out & tear like rubber seals. The self-forming seal doesn't interfere with tailgate operation.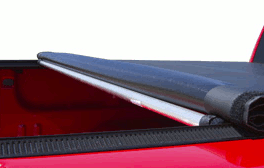 Frame Bars & Bows
Literider® comes with aluminum mill finish bows with black rails and bars, keeping your cover aligned for a better looking, longer lasting tonneau.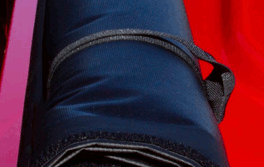 Quick Clip™ Storage Straps
The Quick Clip™ storage straps secure your cover behind the cab with powerful nylon straps and an ultra strong buckle.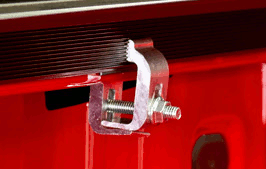 Tight Bite™ Clamps
Attaches Cover to bed withoutthe need to drill into truck box. Specifically cut "teeth" maintain a superior grip and exceptional strength.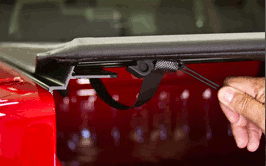 Latching System
Easy release with the pull of a cord. The AutoLatch™ automatically locks when the cover is closed.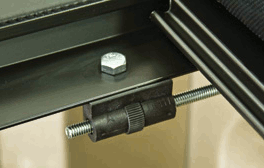 Tension Control
The EZ-Dial™ sets cover tension with the turn of a dial, no tools required.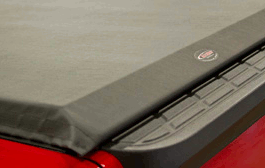 Slantback Design
Look for the Slantback Rear Design, *make sure it's the original. The Slantback Rear Design is a registered U.S. Trademark of Agri-Cover, Inc.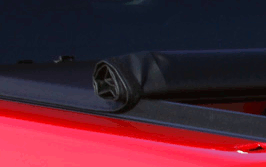 Seals on All 4 Sides
Hook & loop fastening system provides a high strength seal that runs the full length of your truck box. Easy one person operation.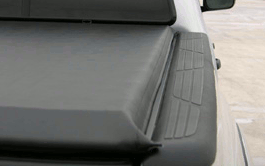 Increased Capacity Rails
The optimal angle of the side rails were designed to provide a lifetime sealing system. The cover rises 1 1/2" above the truck box allowing for increased capacity.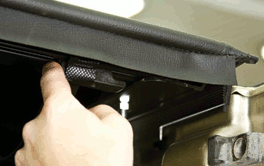 Slide Locks
Patented slide lock offers additional locked protection for your cover. Push to lock, pull to unlock. Works with a locked tailgate to give you ultimate protection.
per page