You are here:

Stampede Fender Flares - Original Riderz - Smooth - 8632-2
Stampede Fender Flares - Original Riderz - Smooth - 8632-2
Position: Front and Rear
(Does not fit with lane-keeping sensors)

Fits:
2015-2020 Ford F-150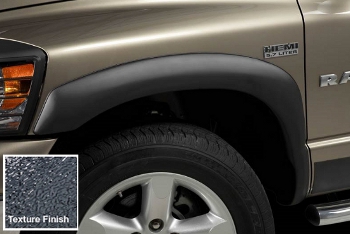 ORIGINAL RIDERZ FENDER FLARES
The "Original Equipment" Fender Flare that is designed to have the look of factory installed fender flares. Original Riderz Fender Flares beef up your vehicles body lines.
FENDER FLARES
Stampede Fender Flares are form fitting, stylish and practical. Our new lineup of fender flares are an easy to install accessory that will make a bold statement for your truck. Featuring our own Tri-Blend™ material, our flares protect your vehicle, keeping it looking new year after year.
STAMPEDE FENDER FLARES FEATURE:
Original Equipment Look
Extra tough Tri-Blend™ material
Protection from rocks, mud and road debris
Durable and UV stable
Set of 4
Availabe in Smooth or Textured Black Finish
Code: 570S
There have been no reviews


Only registered customers are allowed to add review. Please sign in and add your own review!
# Videos Start if ($product_info['video1url'] != "") # Videos End