You are here:

Truxedo Deuce
Truxedo Deuce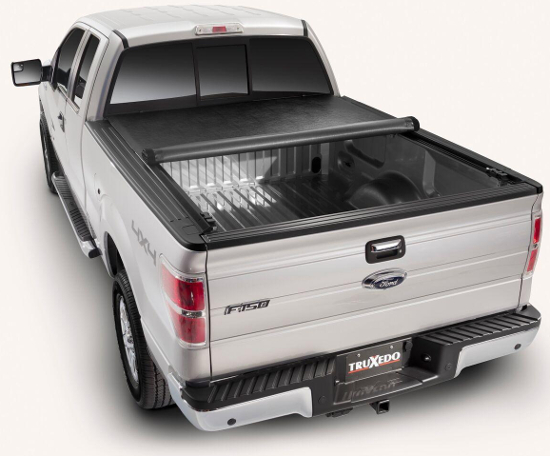 The Deuce doesn't like to play by the rules. The ultimate hybrid truck bed cover, the Deuce gives you the full bed access of a roll-up cover, plus the added convenience and quick access of a folding cover. Roll it open, or imply pull a latch to flip it open from the cab. Combining durability and flexibility in a truck bed cover, Deuce stands above the rest. The Deuce is made in the USA and is backed with a Lifetime warranty.



Easy Trigger Latch. One Finger Release Opens Quickly And Easily



Floating Velcro®. Industrial Strength Velcro® Moves On The Rail And Works With The Tension Control System To Keep The Cover Tight And Taut, While Reducing Wear And Tear


Sleek, Low Profile Appearance. Mounted inside the rail, sits lower than 3/4" above truck bed. Improves the appearance of any truck


Automatic Tension Control. Rear-mounted controls self-adjusts to keep the cover tight in fluctuating temperatures.


Tough & Ready. The new Deuce stands up to real-life conditions and still maintains clean good looks.



Easy-to-Install & Remove. Pre-assembled, quick attach cover system and no-drill clamps make installation time less than 20 minutes.


Dual Front Latching System. Quick-release latching system on the 30-inch wide front panel makes bed entry convenient from both driver and passenger sides of truck.


Improves Gas Mileage Up To 10 Percent


Limited Lifetime Warranty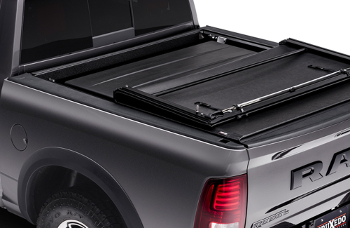 Hybrid Functionality
Dual bed access - roll the cover towards the cab for full bed access, or fold back the front panel to access cargo closer to the cab.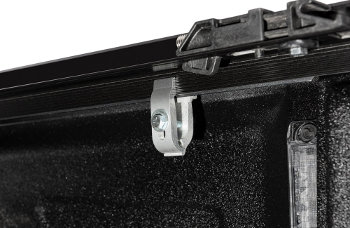 Trouble-Free Installation
No drilling or special tools required. Mounts to the inside of the truck bed providing stake pocket access for additional truck customization.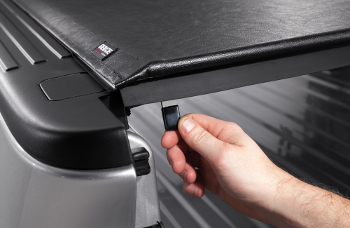 Simple Operation
Anodized single trigger latch requires only one finger to open the cover. The cover can be easily removed, without tools, providing true 100% full bed access. Roll the cover closed with ease to securely store and secure your cargo.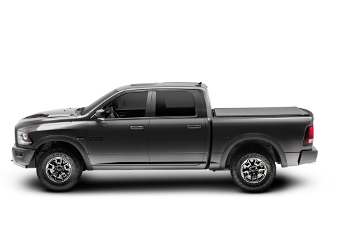 Signature Low-Profile Design
Sitting only 3/4" above the truck bed, Deuce's great looks won't distract but enhance your truck's overall appearance.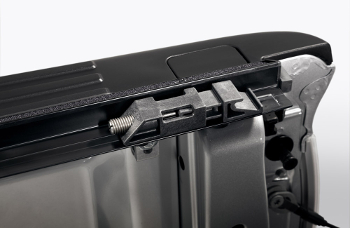 Automatic Tension Control
Patented design allows the cover to maintain a tight fit and great looks in extreme temperatures and all weather conditions. Rear mounted near the tailgate for easy access.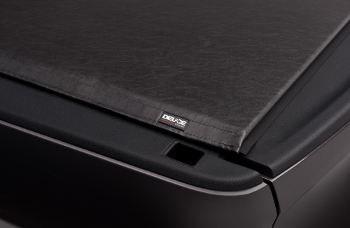 Industrial Strength Leather Grain Fabric
Made of the highest quality material, this tear resistant fabric is constructed to help protect your cargo from the harshest of elements.


per page