You are here:

Truxedo Lo Pro
Truxedo Lo Pro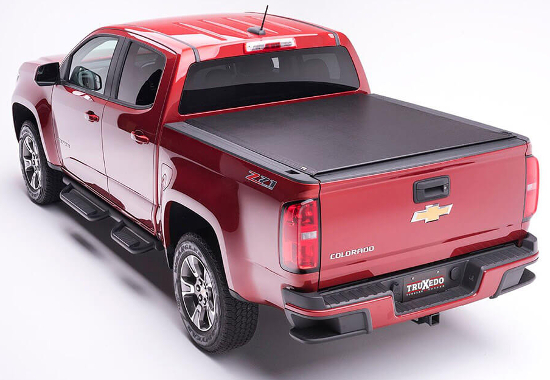 A sleek, low-profile design is the signature of the Lo Pro. Heavy-duty construction and the patented automatic tension control keep the cover looking great in any weather condition. The Lo Pro mounts inside the rails of the truck bed, providing full access to stake pocket holes for use with additional accessories. Stylish design, simple functionality and durable bed protection are what make the Lo Pro North America's #1 selling roll-up truck bed cover. The Lo Pro is made in the USA and is backed with a Lifetime warranty.


Easy Trigger Latch. One Finger Release Opens Quickly And Easily


Floating Velcro®. Industrial Strength Velcro® Moves On The Rail And Works With The Tension Control System To Keep The Cover Tight And Taut, While Reducing Wear And Tear


Sleek, Low Profile Appearance. Mounts On The Inside Of The Bed For A Sleek Appearance On Any Truck


Automatic Tension Control. Patented Spring Tensioner Self Adjusts To Keep The Cover Tight In Fluctuating Temperatures


Exclusive Side And Corner Seals. Keeps The Elements Out To Protect Your Cargo


Full Truck Bed Usage. Works with most accessories. Stake hold pockets are still available for maximum versatility.


Quick And Easy Installation Installs In Just Minutes With Pre Assembled, Quick Attach Header Guide


Improves Gas Mileage Up To 10 Percent


Limited Lifetime Warranty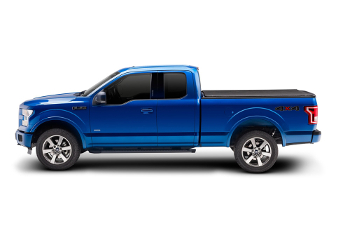 Signature Low-Profile Design
Sitting only 3/4" above the truck bed, Lo Pro doesn't distract but enhances your truck's overall
appearance.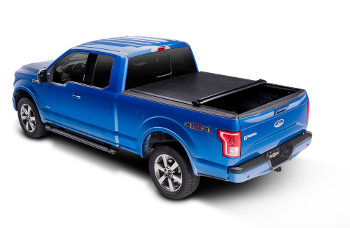 Trouble-Free Installation
No drilling or special tools required. Lo Pro mounts to the inside of the truck bed providing stake pocket access for additional truck customization.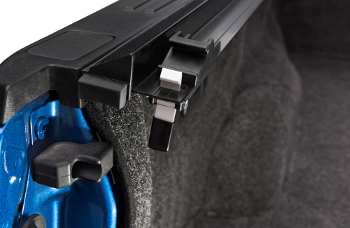 Simple Operation
Anodized single trigger latch requires only one finger to open the cover. Roll the cover closed with ease to securely store and secure your cargo.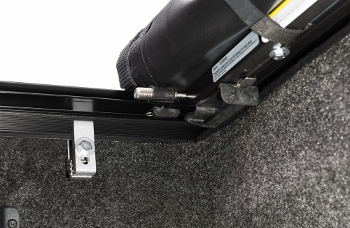 Quick Release System
The entire cover can be removed in seconds, without tools, providing true 100% full bed access.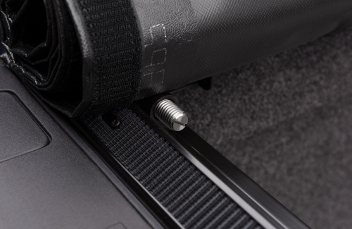 Automatic Tension Control
Patented design allows the cover to maintain a tight fit and great looks in extreme temperatures and all weather conditions.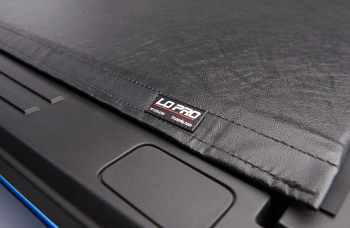 Industrial Strength Leather Grain Fabric
Made of the highest quality material, this tear resistant fabric is constructed to help protect your cargo from the harshest of elements.


per page