You are here:

WeatherTech - TechLiner™ - Truck Bed Liner - 37601
WeatherTech - TechLiner™ - Truck Bed Liner - 37601
Without RamBox [?] What is a RamBox?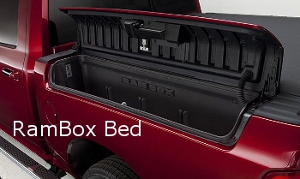 The RamBox is a factory installed storage compartment available as an option on Ram trucks. The RamBox truck bed is significantly different from the standard Ram bed. With that being the case, bed accessories like tonneau covers are built to work with the RamBox feature.

Fits:
2019-2020 Ram 1500 - 6.5 ft. Bed\
(excludes RamBox)
Note: WeatherTech Products do not qualify for Free Shipping. Shipping charges will be added in the cart on a per item basis.


No Drill Installation

Made in the U.S.A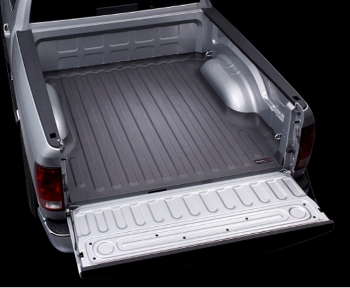 WeatherTech® TechLiner™ is the easiest to install, custom-fit solution for protecting and preserving pick-up truck beds - PERIOD! TechLiner™ armors your investment against scratches, dents, paint damage and rust by seamlessly lining the truck bed. The bed liner "soft touch" material also helps prevent cargo from shifting yet provides ease to loading/unloading.
Made from a 100% recyclable and odorless thermoplastic elastomer, TechLiner™ Bed liner is durable, flexible and UV resistant. Custom-fit for each application, the liner securely fits the exact contours of the truck bed. Will not crack, break or warp in even extreme temperatures.
For those that insist on the protection that a high-sided rigid bed liner offers, the TechLiner™ can be placed underneath the rigid liner to provide additional protection against paint damage. It is also ideal for users of truck caps, and hunters that carry pets. Installation takes only minutes, without the need for drilling or use of chemical applications. TechLiner™ is secured to the truck bed with the use of Velcro® discs that allow for an effortless fit and the ability to remove the bed liner if necessary.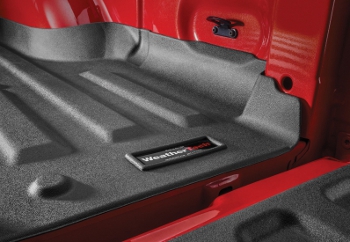 Color: Black
Bed Liner
Easy to install
Fits to the exact contours of the truck bed
Prevents scratches, dents, paint damage and rust
No-messy sprays or drilling needed during installation
100% recyclable, odorless material
Flexible and durable
Chemical and UV resistant
Prevents cargo from shifting
Aids in cargo loading and unloading
Three Year Limited Warranty
Code: 030E
There have been no reviews


Only registered customers are allowed to add review. Please sign in and add your own review!
# Videos Start if ($product_info['video1url'] != "") # Videos End